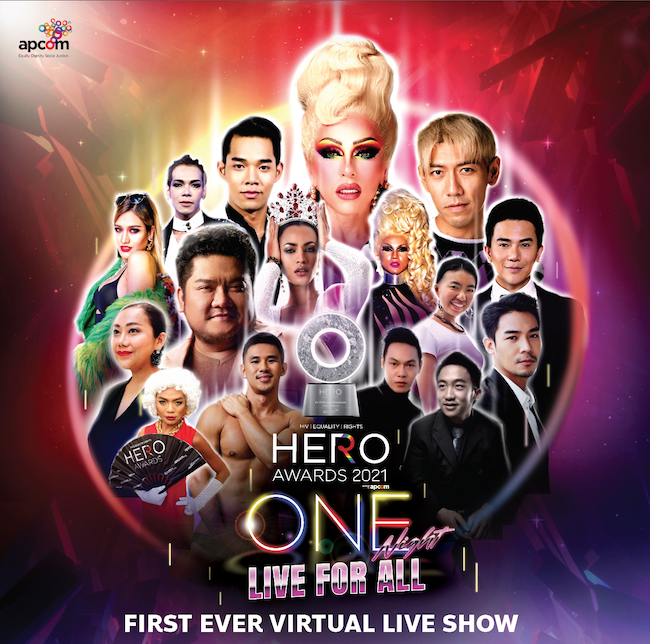 Community Ally Honourees
Monrawee Ampolpittayanant (Lynn)
Thailand
Monrawee Ampolpittayanant (Lynn) is a Thai-American qualified lawyer and public policy professional with over 12 years of experience where she has spent the last 6 years leading public policy and public affairs efforts in the technology industry. She has served policy makers, governments, private companies and non-profit organizations in Asia and the Pacific, especially in Southeast Asia with her expertise in solving complex laws and navigating difficult policy issues at the intersection of business, technology, and human rights so that her stakeholders can overcome their challenges and make a positive impact on society.
Monrawee is passionate about social impact, technology, innovation, human rights, labor relations, environmental justice, law reform, and breaking employment barriers for women and minorities.
She speaks 5 languages fluently: Thai, English, French, Mandarin and Spanish.
Please briefly let us know about your work
I'm proud to work at Twitter. Twitter's mission is to give everyone the power to create and share ideas and information instantly, without barriers and in ways that facilitate a free and global conversation. Twitter is on a journey to become the world's most diverse, inclusive and accessible tech company — it's key to serving the public conversation #LoveWhereYouWork.
At Twitter, my team is working on the most critical laws and policy issues at the intersections of business, technology, and human rights. My role at @policy is to act as Twitter's primary ambassador to government policymakers, regulators, and civil society groups on public policy issues. My team also showcases the use of Twitter for civic purposes through our @TwitterGov initiatives and acts as the @TwitterForGood team, providing guidance, resources, and support for Twitter's corporate philanthropy mission in several areas, such as freedom of expression, internet safety, equality, environment and sustainability and crisis response.
What one achievement you've accomplished that you're most proud of
I have always been a big supporter of the role of technology to help address deep social issues in real life. By working at Twitter, I have had the opportunity to do that by proudly launching Twitter #ThereIsHelp notification service that provides timely support when and where it is needed the most. We have witnessed how our local partners provide support to people who need their services in real time by referring to #ThereIsHelp on a wide range of issues including mental health and suicide prevention, vaccination, child sexual exploitation, COVID-19, gender-based violence, disaster response and more to come 😉
What do you find most challenging about your work
The future of the internet is at a crossroads and the Covid-19 pandemic is also impacting it. Making the internet free, safer and more open is a job that will never end. With repressive regimes around the world using shutdowns, and draconian legal frameworks to stifle online freedoms, the norms that inform new legislation have never been more important. If legislation serves to cement the position of larger companies, it will harm the open internet, innovation, and consumer choice irreparably. It is important to have a tech-neutral and human rights-based approach to ensure legislation transcends individual companies and technological cycles.
What do you do to recharge your battery
Vacations are good for mental health, relationships and job performance. Taking time off from work or the daily grind not only helps me de-stress and feel happier, but it also helps my productivity and mood. I love sports, such as Thai Boxing, Spinning and Pilates to keep fit. I enjoy collecting Thai silk and other fabrics. I hope one day I can create a platform for Thailand and Southeast Asian and let everyone appreciate local fabrics, such as Thai silk to help support local communities and promote the Southeast Asian textile industry abroad.
What is your vulnerability and how do you overcome it
The four letters that are the hardest to say are "Help" Asking for help takes courage to allow others to help. I remind myself that even a rock can crumble to bits. Asking for help is not a sign of weakness; it's a sign of strength. There is no shame in asking for help, and in many instances, it can bring great relief to know that we don't have to go for it alone. We are humans and need some form of assistance at some time, and it is important to practice asking for help to become more comfortable over time.
You have been nominated for the Community Ally category. What was your reaction
I am absolutely thrilled, honored, and humbled to have been nominated for the Community Ally Award and would like to thank the APCOM foundation for considering me. This is not only a testament to our work at Twitter with our trusted safety and equality partners in the region and around the world, but also an inspiration and commitment to our continued use of the positive power of Twitter to strengthen communities, especially LGBTQI people and/or people affected by HIV around the world.
Despite the fact that the COVID-19 is still with us, what is a message that you would like to share with the communities in the Asia Pacific
No one doubts that COVID-19 is one of the most dire threats the world has ever faced. And yet, amidst the confusion and anxiety, there are ever stronger signs of hope and solidarity, a sense of, and desire for, togetherness. It is this spirit of global togetherness that gives us hope. At Twitter, our company is built on community. Together, we can be a force for good and support. Our mission as a company and a communication service, is to serve the public conversation. We know this commitment is filled with challenges. We know that civic spaces are shrinking globally and we are in a difficult period for free expression, including fighting against HIV stigma and discrimination – that is why at Twitter we double down our efforts. We are seeking to be as welcoming, inclusive and as safe as we can for those seeking to advocate and communicate. This includes LGBTQI people and/or people affected by HIV around the world who are among the most affected, everywhere, including online. Twitter is committed to being a safe space for LGBTQI people and all marginalized groups who play a key role in promoting gender equality and fighting against stigma and discrimination. They're the true champions working on the ground to protect people's human rights to safe and healthy communities.
---
Share this