Bangkok, 23 October 2020
Look who's talking
APCOM is pleased to announce that a hybrid of experts, advocates and influencers will be headlining the organization's 2020 Summit, slated for November 23-27 in Bangkok, Thailand.
Gathering up to 1500 offline and online LGBTQI, HIV and community health advocates, professionals and authorities from across Asia and the Pacific for a 5-day lasting event at the Pullman Bangkok King Power hotel, this year's event promises to bring us lively and thought-provoking sessions.
With networks spread over over 30 countries in Asia Pacific, covering over 200 community members in the region, the APCOM Community Summit 2020 meet at an unprecedented time of Covid-19 to stay at the forefront of the LGBTQI rights, and HIV community field coming together to network and collaborate. This unusual year we pivot to an online platform, and also face-to-face sessions in Bangkok given the remarkable Covid-19 control by the Thai government in a way that allows physical meeting. We have included a variety of interactive workshops, virtual meeting platforms with presentations, panels, fireside chats, interactive workshops and Q&A; and bespoke networking opportunities.
"The Covid-19 pandemic hasn't stopped the great work that our communities are doing on the ground-responding to emergencies and the needs of their communities whilst also ensuring access to health services and reporting violation of human rights-and with limited resources," APCOM's Executive Director Midnight Poonkasetwattana says.
"We must be careful not to isolate our ideas and thoughts, but to share them both solutions and struggles. Therefore, we are honoured and humbled that our guest speakers and community partners are going to join the Summit with us and share our belief that we must do what we can to carry on communicating and advocating during critical times."
APCOM cordially invites you to join our APCOM Community Summit 2020 for some lively, innovative and thought-provoking sessions.
Check out the Programme Overview here.
The summit is organized in a COVID-19 pandemic period, but we consider everyone's health and safety as important. Although we are convening delegates from across Thailand, we will be observing and practicing rules of COVID-19 prevention as well as safety standards recommended by WHO and the Thai Government.
---
Talk of the Town
A sneak peek at some of our promising guests.
Pre-Conference
Laurindo Gracia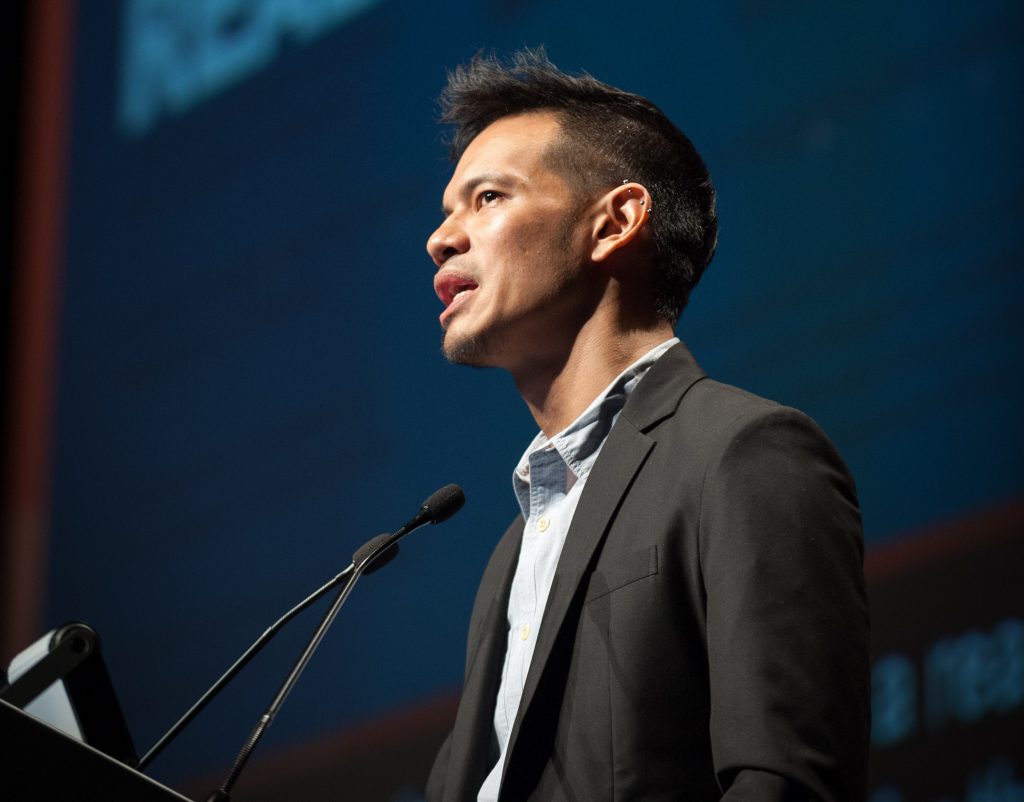 Laurindo is an HIV-positive, LGBTQ community organiser who has worked with groups in Australia, Asia, North Africa and the U.S. As founder of Be Inclusive he operates the Registry of Inclusive Businesses that includes over 200 companies and his clients have included Airbnb, Levi Strauss & Co. and Salesforce. Laurindo was elected an Ashoka Fellow in 2015 and won the Singtel Future Makers competition in 2018.
Usha Menon

With 32 years of experience in the social-purpose sector, Usha Menon is a celebrated speaker, connector and consultant on nonprofit governance, management, fundraising and philanthropy. Usha is Founder of Usha Menon Management Consultancy, an international training and consultancy service that works exclusively with social purpose organisation. She also serves on the board and advisory of various international social-good organisations.
Eamonn Murphy
As Director of the UNAIDS Regional Support Team for Asia and the Pacific, Eamonn Murphy supports countries across the region in achieving the goals outlined in the 2016 United Nations Political Declaration on Ending AIDS.
He leads and facilitates a joint United Nations response to support countries and their HIV programmes, which includes strengthening the links between governments, civil society, the United Nations system and development partners.
---
Inad Q. Rendon
"I intend to organise this session to enable community organisations lead programs on innovative approaches for continuity of service delivery. The community organisations, either regional or country-based, have the technical expertise on differentiated service delivery. It should be us telling the technical agencies what needs to be done, and not the other way around. After all, it was the community-based organisations who made sure key populations had access to services during the Covid-19 pandemic" Inad Rendon, APCOM's Programmes Officer says.
Bruce Richman
"I am a white, cisgender privileged male which has enabled me to get to and maintain an undetectable viral load while there are many people in the world who are not undetectable by circumstances often out of their control. So we need to keep advocating for increased access to treatment and care to bring everyone into this incredible new way of living with HIV."
Get to know more about Bruce Richman
---
Ramil Andag
"What are the possible entry points for businesses and the larger private sector in contributing to a more inclusive environment? Why should businesses and the private sector reflect on being more LGBTQI inclusive? And what are the possibilities of being more inclusive given the effects of Covid-19? These are some of the pivotal questions which will be collectively discussed during the sessions on LGBTQI rights and inclusion," Ramil Andag, APCOM's SOGIESC Rights Officer says
Paul Thompson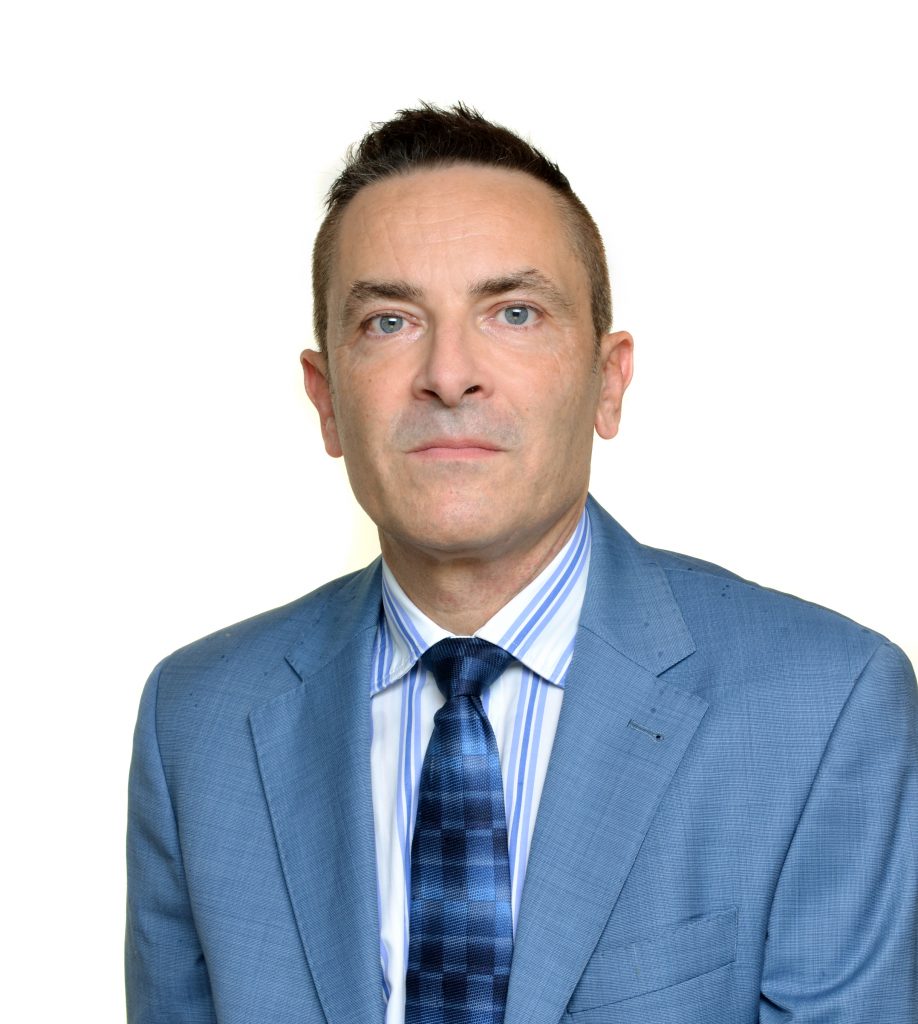 "There are a number of reasons that LGBT Diversity adds value to business. Being the right thing to do and having happy and productive employees is obviously important.In this session we will look at the potential direct value from businesses in developing an LGBT positive brand and potential products for this market estimated to be worth120 trillion baht Globally. We will also look at the value in an LGBT positive brand of targeting LGBT Tourism spend as well as potential International reach of a brand."
Get to know more about Paul Thompson
---
Joe Chonlawit
"Despite the COVID-19 pandemic and all the challenges we all are going through right now, we continue to celebrate the LGBTQI/HIV community both in Thailand and Asia Pacific. At the HERO Awards 2020, there will be a lot going on! So please, make sure you have your tickets reserved!"

In 2016, Joe Chonlawit won the 1st reality talk show in Thailand, VOICE MASTER THAILAND, which was hosted by Voice TV. This led him to his current professional passion as a TV presenter and news anchor at World News for VoiceTV and VoiceOnline. Furthermore, he is a much beloved bilingual MC and event host, such as for the annual HERO Awards.
---
SESSIONS AND ACTIVITIES
THANK YOU!
APCOM Community Summit 2020 would not be possible without the vision, collaboration and trust of the following sponsors and partners:
---
Share this