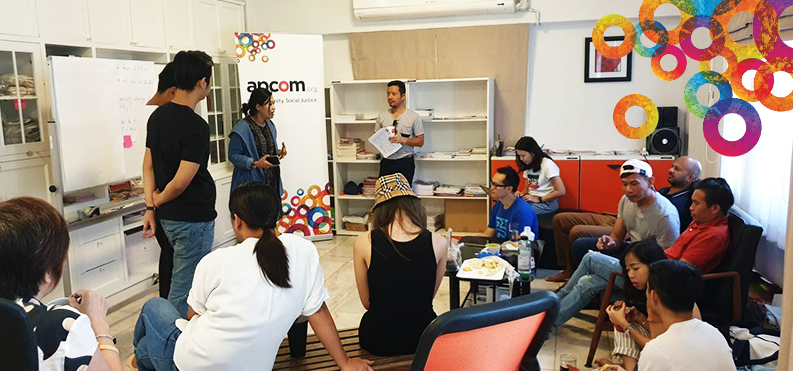 As you may have heard APCOM is going through some organisational changes. Following an internal review, we are restructuring the team to improve how we work as an organisation and to better align ourselves with TENACITY our 2018-2020 strategic framework. The restructure also allows us to respond to changes we have seen on the programme side in the past year. The rapidly changing and challenging funding environment has meant that APCOM was not able to secure new programme funding as three main projects ended in 2018. And following the suspension of donor funding on the PULSE project (an initiative encompassing research, community capacity strengthening and advocacy effort that aims to improve the lives of young gay and bisexual men and other young men who have sex with men in the Greater Mekong region) two rounds of audit have now been conducted and we will take forward the audit recommendations to strengthen our internal controls and processes.
As a result of these changes APCOM's staff numbers will reduce to 10 from April 2019. These changes will enable us to prioritize and deliver more effectively against our thematic areas. These areas are:
1) HIV is not over: Strengthening the HIV response for gay men and other men who have sex with men;
2) Our Rights: Protecting gay men, other men who have sex with men and SOGIESC people; and
3) Our Strength: Stronger interlinked communities and broader partner networks.

We look forward to your continued engagement, trust and support.
Share this