Contributor:
Jean Chong,
Co-founder,  Sayoni, Singapore
2018 Community Hero Award Recipient
---
Sayoni was founded in 2007 and is a Singapore-based, feminist organisation that works to uphold human rights protections for queer women, including lesbian, bisexual and transgender persons. We organise and advocate for equality in well being and dignity regardless of sexual orientation, gender identity/expression and sex characteristics.
I have been an LGBTQ activist for more than 20 years. First I started in activism by volunteering with a gay Christian support network called Safehaven, and became their first female vice chairperson. Subsequently, I was a founding member of an inclusive church, FREE (First Realize Everyone is Equal) Community Church and served as their first chairperson. Looking to expand my horizons in helping others, I went on to becoming a part of the core team of People Like Us in Singapore. At home, I also co-founded Sayoni in 2007, a feminist queer women's organization based in Singapore who organizes and does research; and advocates for equality in well being and dignity regardless of SOGIESC.
Regionally, my role exists as the Chairperson of the ASEAN SOGIE Caucus, a regional network of South East Asia LGBTIQ groups lobbying for the inclusion of LGBTIQ rights in the ASEAN Human Rights Mechanism. Furthermore, I co-founded the South East Asia feminist LBQ Womxn Network. Globally, I am the Asia advisor for Astraea Lesbian Foundation for Justice.
I hold a Master in Human Rights and Democratization from the University of Sydney (EU scholarship). Lastly, I won the AWARE Champion for Gender Equality and Justice Award 2018 in Singapore; and the APCOM Community Hero Award for the Asia Pacific region in 2018.
What was life like before COVID-19, and service availability for LBQ women in Singapore?
Before COVID-19, services for LBQ women that are feminist, specific and nuanced have always been lacking in Singapore. There is also the problem that many of the issues faced by LBQ women are issues, such as gender based violence, patriarchy and often in the private sphere. Very often it is seen as not so important since the violence is so hidden. Sayoni tries to address this gap by providing services such as the LBTQ Hotline, engage in knowledge production such as the "Research and Documentation of the violence and discrimination against LBTQ Women", and other initiatives. We also make it a point to work with social service providers and allies that are either LBTQ themselves or LBTQ affirming. In addition, a recent Astraea and MamaCash research highlighted that LBQ groups in Asia received an average USD$1170, the lowest after Central Asia. Not surprising, there is a lack of resources available for LBQ organizing in Singapore.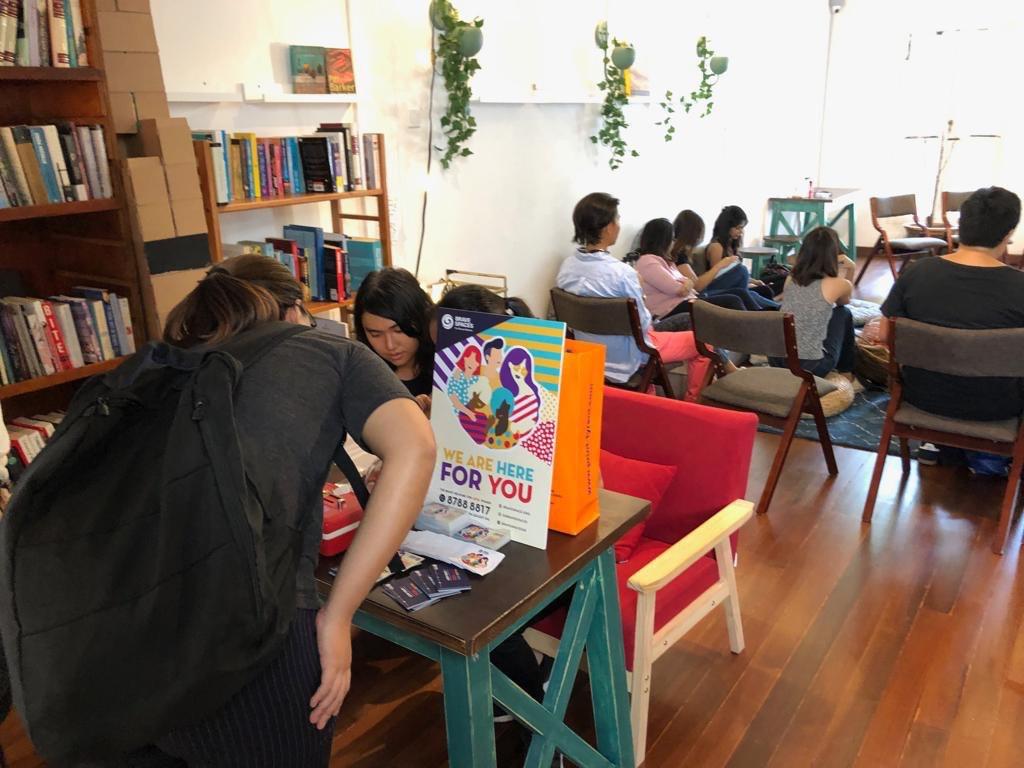 With the effect of COVID-19 outbreak, how did you respond to this?
Can you detail the evolving service needs of LBQ women during lockdown, and how community groups are able to address the issues?
With COVID-19, previous challenges that LBQ women faced become amplified and worsen since there has been so little support systems to address their needs. However, COVID has been an extraordinary event and that all LGBTQ persons are suffering. In response, LBQ women from Sayoni took the lead by doing a survey on the challenges faced by all LGBTQ persons and based on the analysis of the survey results, quickly organize a Relief and Resilience Fund for LGBTQ persons in Singapore that address these challenges. Through this we were able to ensure that resources are allocated equally across the different identity groups, this means that gay men who are in need of some financial aid for HIV medication, trans persons who have needs for hormone replacement therapy, lesbian, bisexual and non-binary persons with different needs can all be supported. Through this fund, we are providing financial aid, grocery vouchers, counseling and peer support groups. In this way, while we try to take care of LBQ women, we are not immune to the suffering of the entire LGBT community and we believe that the pandemic is such a time to help each other. This remains the only LGBTQ COVID relief fund in Singapore that includes the entire community.
What were the issues that LBQ women experienced during this time?
What are the gaps in terms of addressing the issues?
Issues are as mentioned above. Some of the issues faced are domestic violence and intimate violence, loss of jobs and mental health challenges due to a intersection of issues, such as financial difficulties, being in lock down with hostile families and the loss of support systems outside the biological family. In communities/families, because they are seen as 'undesirable' LBQ persons can be assigned to go out to buy food in order to shoulder the risks of infection. The gaps are that many LBQ women who faced violence and discrimination-because of the lockdown-will not seek help from state agencies or social services out of fear of coming out or further discrimination. Non-binary persons or butch women will try to avoid seeking medical help when they feel unwell or have suspicion of covid, because they often face discrimination or have a negative experience with health care providers.
How have you, staff, and volunteers working for NGOs been coping?
We have been very busy organizing and fundraising for the Relief and Resilience Fund, supporting webinars, and so on for the entire community. In general, we face additional stress in addressing the challenges that have been worsened by COVID-19.
How have you been able to seek resources to fill in the gaps? Who has been able to help provide support to your work during the pandemic?
We fundraise through public appeals and there have been some support from ASEAN SOGIE Caucus, businesses who share their profits, people who started doing things like bake sale, fundraising through pride networks in companies, private donations from individuals and so on. I think the community responded positively and strongly in this difficult time as there was an outpouring support from all directions which has been overwhelming and encouraging.
How has COVID-19 outbreak changed the way that you/your organisation and other NGOs will be working in the future?
I think many of us will be shifting our operations online for a while. Face to face organizing is still very important in the COVID-19 context of Asia as culturally we tend to work better that way. However, some of the work will have to be done online, for sure. Travelling has been greatly reduced domestically and internationally. In addition, we've also taken more time out and breaks for the well being and self care of volunteers and staff.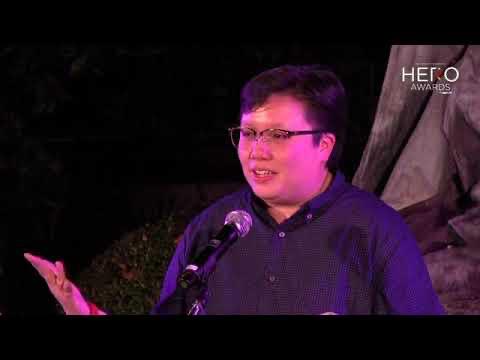 Moving forward, what do you think must be adjusted/rethink in LGBTQI work post COVID-19?
I think some of the old lines of separation and assumptions, such as global north and south; humanitarian crisis systems; rethinking of the allocation of humanitarian aid that is country specific; safety and security; funding focus; processes in face-to-face conferences will have to change for sure. It is already changing as we can see how our interconnectedness has created new and different kinds of problems. COVID-19 has also created a new problem where governments have access to your private information and have enacted intrusive methods to track everyone's movements in the name of the pandemic. In Asia, these things are becoming a real challenge when we don't have many governments that are truly democratic. In the era of big data and incredible surveillance-and in addition to the changing way of organizing online-LGBT activists will have to rethink how to organize in a safe way and at the same time also reach rural areas or marginalized communities where internet access is limited. This is a mighty difficult task, but LGBT activists have always been a resilient and creative bunch. We'll find a way to thrive and survive.
---
Share this