Contributor:
Arm (Siripong Srichau)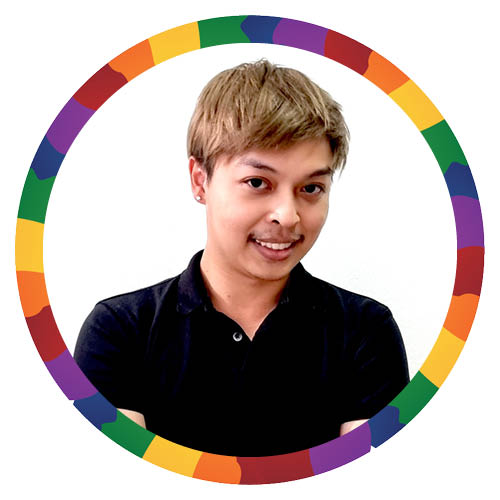 ---
Even though we are now in the post-COVID-19 era and a lot of time has passed since the COVID-19 time period, some of the heritage from back then is still around. As for me, because I was living in such a small apartment at the time, I hardly ever did any cooking. However, advertisements for air fryers could be found everywhere, and people were happy to share their recipes with air fryers wherever they may be. I was convinced to get one through a promotional campaign, and after doing so, I concluded that it is the most useful equipment for assisting you with cooking at the moment.
As a result of COVID-19, you were unable to go anywhere, some people were forced to stay at home for a month or for many months, restaurants were forced to close, and it was difficult to obtain food on the street since people were unable to go to the market and buy the supplies needed to make food. Airflyer must have been the most popular item on the market at that time. It allowed you to cook even if you were limited to a tiny space and it could make any kind of food you desired, including boiling, and frying. You only needed one thing to make it, which was an air fryer.
I hate cooking, but not the action of cooking itself; instead, I dislike the steps involved in the process, such as the following: preparing the ingredients, seasoning, and washing. There were a lot of activities to be done, but during that period it was challenging to find a restaurant. Some of it is up to me to handle on my own. Even the preparation of quick noodles was simplified, which was a pleasant meal for me; nevertheless, consuming only instant noodles was not beneficial to someone's health due to the high levels of sodium it contained.
Because, as I've already mentioned, I find cooking as a challenging activity, and because I'm the type of person who is happy to eat anything, the meal consisted of a salad with the option of selecting any vegetable that I was able to find at that moment. Meat that may be pork, chicken, fish, and even beef and the method I cook it is by just washing it, putting some salt on it, and throwing it into an air fryer while setting the timer for thirty minutes. Next, soup I made it as the large portion that could eat for many days, the best menu that I could do is Kimchi Soup which is just putting the kimchi, pork, and water with Korean seasonings such as chili powder and Ko-Chu-Jung into the airflyer and spinning the timer to 60 minutes. Next, soup I made it as the large portion that could eat for many days Next, soup I made it as the large portion that could eat for many days Next, soup When I'm in need of some protein, I'll sometimes scramble an egg in a silicone mold and cook it in an air fryer. This helps me get the protein I need without adding too much fat. What did I learn from this, air fryer and my recipe at the time, when it is difficult to spend life normally, cannot find food or restaurants as before, you may want more skill to survive but if the way to acquire that skill is not what you are into. Seek assistance and find the tool that will make your life easier. You might be surprised to discover that you have a wonderful potential, like I was when the air fryer unlocked my secret chef ability during covid-19.
---
---
APCOM staff share their activities for maintaining good mental health
Click on the photo to read their articles.
---
Share this