In celebration of our 15th anniversary and Pride Month, we are spotlighting LGBTQI recipients of the HERO Awards in close partnership with Miss International Queen Pageant and RSAT for the People of Pride exhibition.
Standing for HIV, Equality and Rights, the HERO Awards is one of a kind event which honours and acknowledges outstanding LGBTQI and HIV activists, advocates and allies from across the Asia Pacific region.
The People of Pride exhibition will inspire others through their stories and actions that will advance the rights of LGBTQI people in Thailand and in the region.
"Tiffany's Show is more than a showbiz or cabaret performance. Everyday, we strive to offer better and more of what we can develop into voices of equality. Every year, with the mega pageants of Miss Tiffany's Universe and Miss International Queen, we create very special platforms for people of differences to happily express who they are, to embrace their individuality and to empower equality among varieties. In doing so, it adds value to each day at work at our theatre, knowing that whatever we do next will positively impact others with hope and pride. And that is worth doing business for!"

Commented Alisa "Ja" Phanthusak Kunpalin,
CEO of PTS Group Holdings

(which operates Tiffany's Show Pattaya, Woodlands Hotel & Resort, Café La Baguette and La Ferme French brasserie in Pattaya)
Six Award recipients form part of the exhibition,
from our very first HERO Awards in 2017 to 2021:
"I am a very sensitive person and the courage of others who strive to live each day despite the difficulties they face move me deeply. I have a very close relationship with my mother, though at first, I only had the unconditional love and support from my beloved, late father. I owe him the courage and strength I have in me to fight for what's right and true. … I am a simple human being who loves deeply and cares for everything and everyone in my life."

Bhoomi Harendran,
2021 Transgender Hero, Sri Lanka
"I feel very humbled by your kind consideration, especially as I consider myself to be a simple "volunteer" helping to promote and protect human rights, especially on LGBTI issues. Currently, in addition to the issue of the civil partnership bill in Thailand, we should also propel a law on gender identity recognition, a matter which I aim to raise constantly."

Professor Vitit Munthaborn,
2020 Shivananda Khan Award for Extraordinary Achievement, Thailand
Rena Janamnuaysook is a transgender woman and a human rights advocate from Bangkok, Thailand. She works as a program manager for transgender health at the Institute of HIV Research and Innovation, where she established the Tangerine Community Health Clinic, the first transgender-led sexual health and well-being clinic for transgender people in the region.

Rena Janamnuaysook,
2019 Transgender Hero, Thailand
"I am also more proud of my career as a sex worker than I am now as a founder of an NGO.

Due to my tenacity, prudence, coping mechanism and discipline, I learnt from my days as a sex worker which have equipped me with knowledge in dealing with any curve ball that life hands out.

Life is beautiful and worthwhile as long as you love yourself to the fullest."

June Chua,
2019 Health & Wellbeing Hero, Singapore
Mr Row Kavi has spent over 40 years as a leading advocate for LGBT people and communities in India where he was a trailblazing activist during the 1970s, 80s and 90s, using his professional experience as a journalist to successfully foster India's LGBT movement. He then went on to found and head up the Humsafar Trust, one of India's leading HIV organisations dedicated to addressing the epidemic among vulnerable and marginalized communities. He has also played a key role in helping shape the Asia Pacific response to HIV and LGBT health/rights through significant contributions to many important regional dialogues and strategic initiatives.

Ashok Row Kavi,
2017 Shivananda Khan Award for Extraordinary Achievement, India
Chi Chia-wei was the first person to come out publicly as gay on national television in 1986, with his own way of attracting reporters from many overseas news outlet through spreading news notifications in the mailbox of Taiwan's Central News Agency. Despite holding the crammed conference in Mc Donalds, his voice has helped Taiwan become the first country to legalize gay marriage in Asia.

Chi Chia-wei,
2017 Community Hero, Taiwan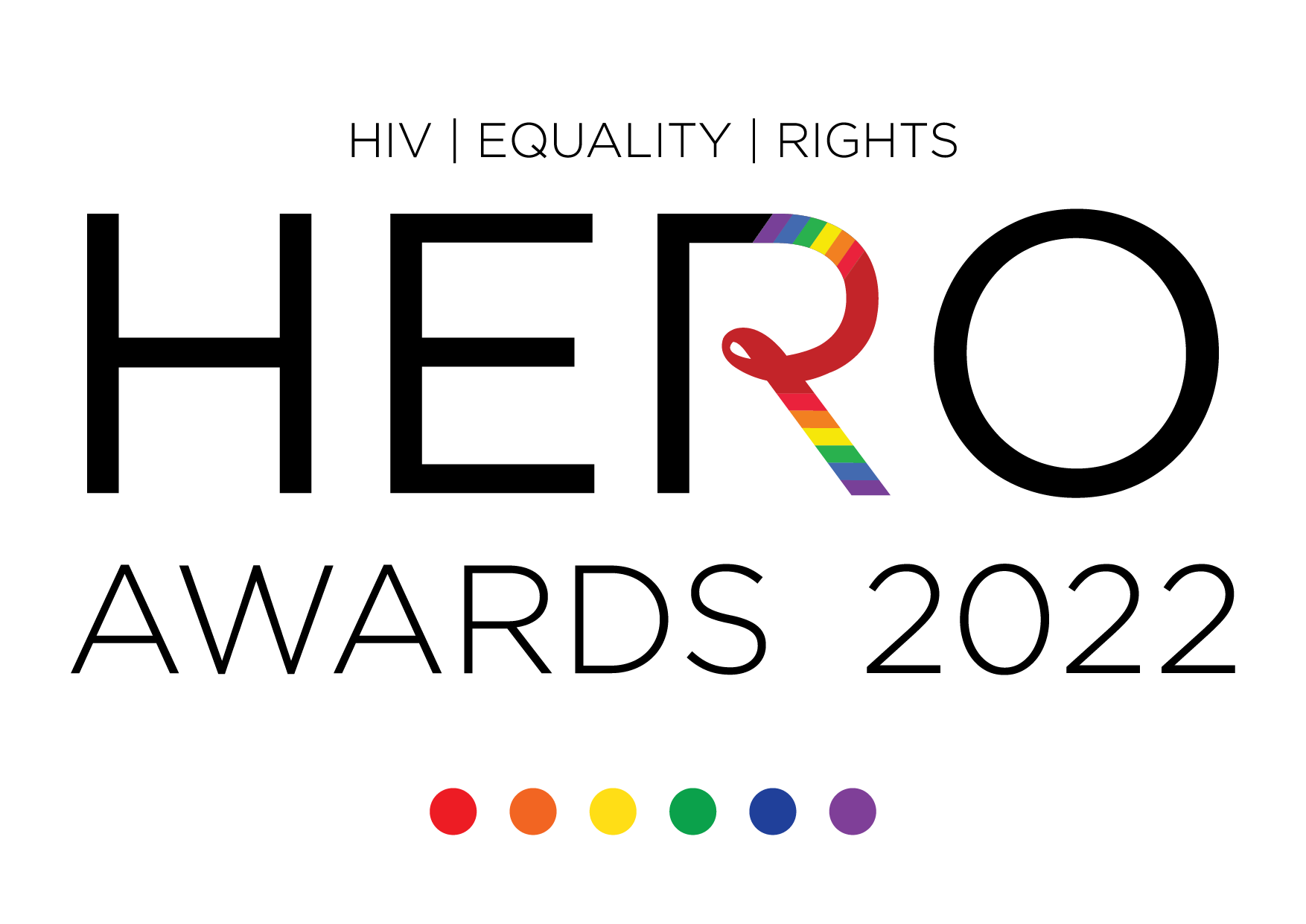 The 2022 HERO Awards nomination is still open and FREE,
Please nominate your heroes!
Deadline for nomination: 31 July 2022

People of Pride exhibition
11 – 30 June, 1st Floor, Atrium zone
centralwOrld, Bangkok
---
Share this