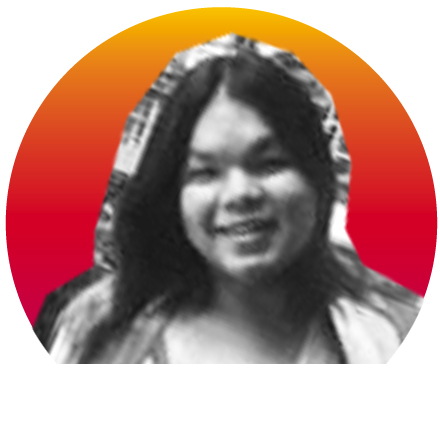 Contributor:
Phongnarin Sukcham, APCOM
---
My name is Phongnarin "Nont" Sukcham. I am a Thai transgender, nature lover, and I love watching inspirational movies. I am interested in sustainable development, and cross-cultural communication. I graduated with a degree in International Relations from Japan, and have joined many activities in the area of global civil society and local community development. Prior to working at APCOM I was working for an internal development agency.
Stepping into APCOM as the SOGIESC rights assistant during Pride Month enlightens me a broad perspective of sexual orientation and gender identity in various dimensions to develop my expertise in civil society and sustainable development. My very first session with APCOM was a staff training on "Diversity & Inclusion 101" delivered Zainab Patel, of KPMG India. Everybody welcomed me like warming fire that awakes me to see the reality of gender diversity in our society but not still reaching the equality.
Zainab, a transgender woman with so much professional experience in wellness, health and social development both domestic and international area, shows me how she is able to forge ahead with LGBTQI social and economic inclusion. Besides, she also shared the stories how the corporates are looking at mental health and wellness program for the LGBTQI employees along with health insurance, which is inclusive of trans people and is affordable or can be paid by full or part or in differential by the company like ensuring diversity and inclusion policy at KPMG in India, where she works as Director of Diversity and Inclusion.
Zainab's experiences not only inspire the policymakers who wish to lead the concept of social and economic inclusion for LGBTQI employees in the workplaces, but also to focus on their skills and wellbeing such as, talent attraction, retention, leadership development and specific insurance for trans people. Her idea and experience remind me of a recent webinar on the Economic Case for LGBT+ Equality with Dr. Lee Badgett; "Discrimination breaks the creativity". From my perspective, to support all employee's skills development is crucial in order to strengthen workplace performance. Furthermore, as the consequence, employees who are supported will become prouder and confidently as they are treated with dignity.
I believe that Zainab's stories open the gate of equality to the world as the equal opportunity for all people to contribute the workplaces through their valued skills and performance with appreciation. Ultimately, like a multitude of drops to become an ocean, gender equality practices from the small workplaces would contribute a social and economic inclusion for LGBTQI people in our society. This is what we are working on and we wish to see as the appreciative consequences.
Joining APCOM during Pride Month has been a bit of a strange time with COVID-19. However, I have attended so many Zoom meetings and I am engaging in so many different forums as APCOM is a regional organisation working on SOGIESC rights, and right to health as well.
---
Share this