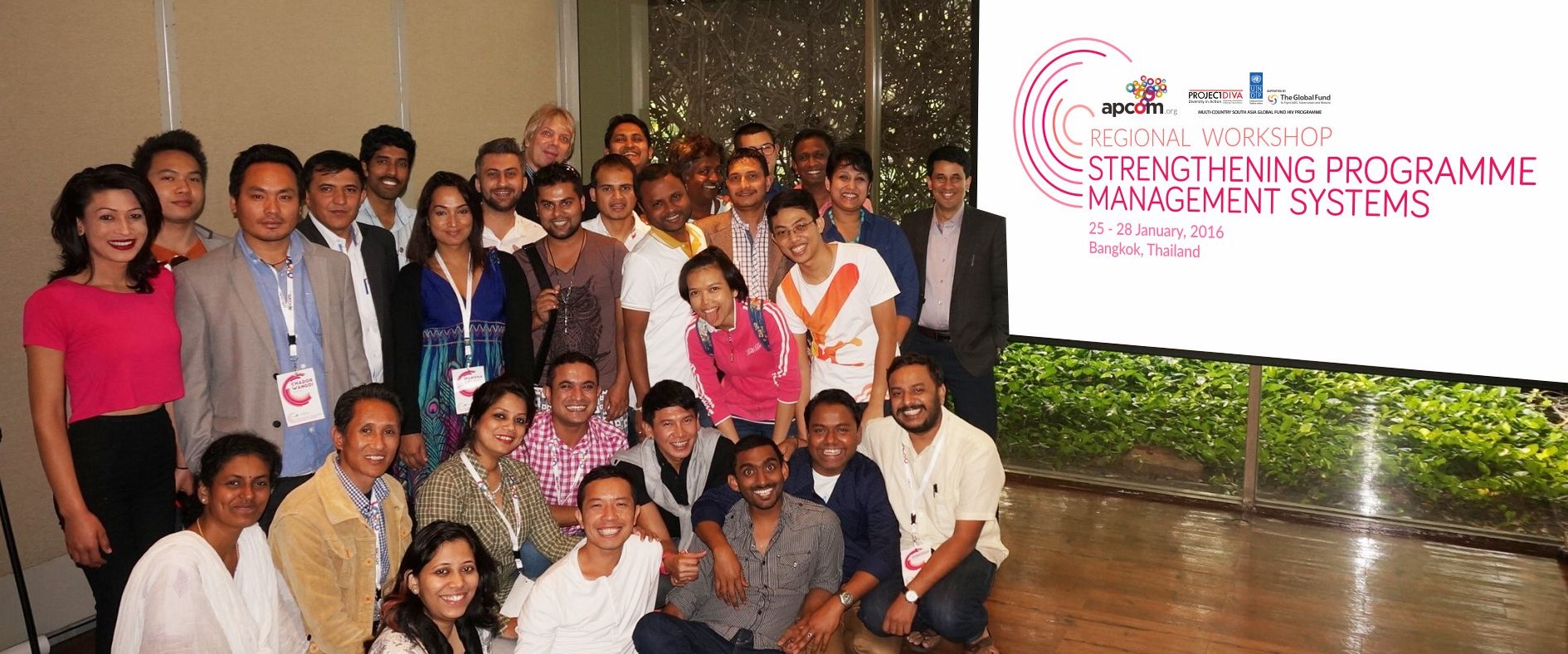 Conducted in Bangkok from 25 to 28 January 2016, the Strengthening Programme Management Systems Workshop aimed to improve the project management proficiency of community organisation partners under Multi-Country South Asia HIV Global Fund Programme (MSA) in:
creating, designing and managing quality programs and projects – to a highly successful state of conclusion.
constructing a well-designed set of Standard Operating Procedures (SOPs)
The training's methodology was participatory in nature and with the design determined (in part) by a Rapid Assessment Survey on the capacity of the participating project managers and of their organisation as a whole, conducted prior to the Workshop. The workshop therefore included a balanced mix of theory and practical exercises, as well as group discussions and facilitated group sharing.
The workshop was then followed up by online technical capacity assistance in developing and finalising the SoPs of CBOs across five different country (India, Nepal, Pakistan, Bangladesh and Bhutan).
Click here to download the workshop report.
Click here to view the workshop's photo gallery.
Share this