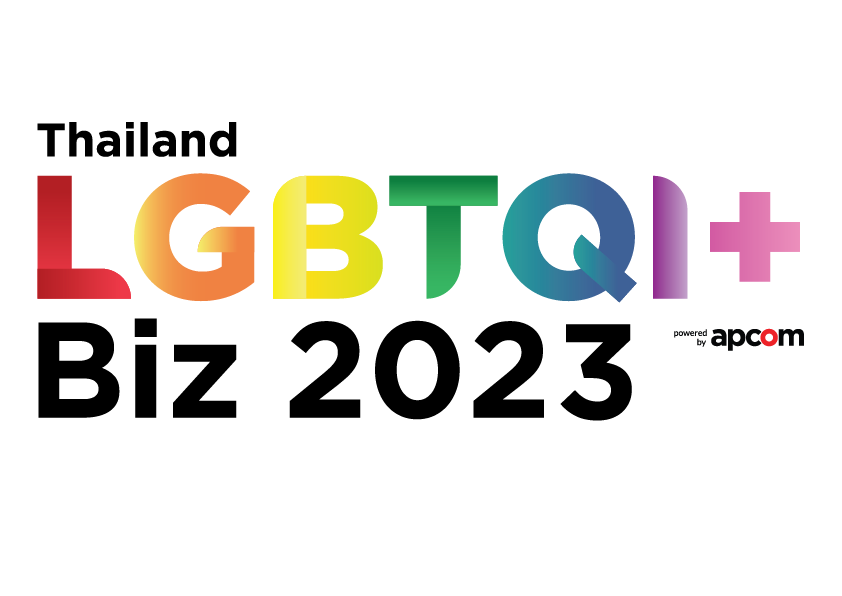 Day 1: Friday 16 June 2023
We invited management members from LINEMAN, IBM, Bitkub, and Curaprox to share how Diversity Equality and Inclusion policies in workplace consideration will increase productivity/ contribute to the economy through management aspects.
"I had so much fun at the event. I felt a connection with a larger community, met new people, and left feeling empowered. The event was ensuring that we have many friends who are committed to driving societal progress and moving forward together,"

said Pentipa Jaemjankasem, Head of Product of Line Man
Then in the second session, we switched to hearing from the staff members from East-West Seed, LINEMAN, Krubb Bangkok, and Avani. Although they shared experience from different aspects, all illustrated very well that Diversity Equality and Inclusion policies will make positive changes to the business, while being tools to tackle the oppressive and challenging stigmatization of gender diversity within organizations.
"Meeting various speakers was a delightful experience. The session highlighted the ongoing struggle for equality within organizations and it became evident that there are many talented people who have the potential to drive significant change. Plus, there are many products available from the LGBT community. It would be wonderful if you could explore and support these amazing products,"

mentioned Nikki Phinyapincha, Founder of TransTalents Consulting
Day 2: Saturday 17 June 2023
We started the day with the topic "Equal Rights to Health: Government policy and recommendation" by HITAP, a representative from the government side discussing with two representatives from communities, Tamtang and People's Movement to Eliminate Discrimination (MovED). From two aspects between government agency and NGO, they brought the audience to see the health rights gaps of the LGBTQI people what can be done to reduce it in the future together.
"The event was fun and very substantive! I want to thank APCOM for representing regional and Thai civil society organizations and using the opportunity of this Pride Month to create space for our community to have open discussions and exchange experiences. The event not only represented gender diversity but also diversity in multiple dimensions involved in the discussion in order to increase equality in the public health system,"

commented Nittaya Phanuphak, Non-Discrimination Network (MoveD)
We then continued discussing the topic "Empowering EN"TRANS"PRENEURSHIP for financial security seminar" led by TransTalents together with Sasin School of Management. Transgerder people from POPS Worldwide, Kiatnakin Phatra Financial Group, and BeWise Academy were invited to give ideas and inspirations of how to be a successful transgender person through financial security, in which everyone can do the same regardless gender.
"I am delighted to have the opportunity to share my personal experience, intending to inspire not only LGBTQ people but also anyone facing similar circumstances who may still be unsure about their next steps. Furthermore, we had the privilege of listening to experiences shared by other speakers, which were insightful and applicable to our own lives,"

added Nonnattharat Worawat, Operation Director, Bewise Academy
Day 3: Sunday 18 June 2023
On the final day, we kicked off the forum with SOGIESC Workshop by APCOM, in which the audience could explore that gender is not limited to sexual orientation, gender identity, gender expression and sex characteristics. Then, we moved to hear the aspects of news and media in the topic "Media and the promotion of LGBTQI+ Rights in Thailand", in which 9 guest speakers including reporters, content creators, and photographers from Bangkok Post, P-Move, Song Sues, Shotbyly, Prachatai, The Active, etc. shared experience on their works publishing LGBTQI+ topic today and how we could manage to do it better for the future.
"I am grateful and honored to have been invited by APCOM to share my experiences at today's event. I hope that my insights, particularly regarding media and gender diversity issues, will have a positive impact on society. I also want to convey a message to the LGBTQI+ community that although there may be limitations in many respects due to the conservatives in the media sector, we are starting to witness a hint of progress. More open-mindedness is emerging within the media regarding the struggles, needs, and achievements of the LGBTQI+  community, which is increasingly reflected in their content,"

said Poramet Tangsathaporn, Reporter Bangkok Post
Last but not least, we closed the forum with the topic "Work/Life of LGBTQI+ from different countries, in which we hear about how LGBTQI+ people live their lives and work in different contexts from Denmark, Myanmar, Thailand, and the USA.
"It was a brilliant event! I am so happy to see that so many people turn up. The discussion I took part in, Work/Life of LGBTQI+ from different countries, was very enriching and I learned a lot, in fact, something I got I would like to apply to my current role. So, a very inspiring event,"

mentioned Klaus Dik Nielsen, Co-Secretary General of APRRN and our guest speaker from Denmark
You can also watch the live recording
on our Facebook:
---
We sincerely thank the following sponsors for supporting the 4th Thailand LGBTQI+ Biz Forum:
---
Share this