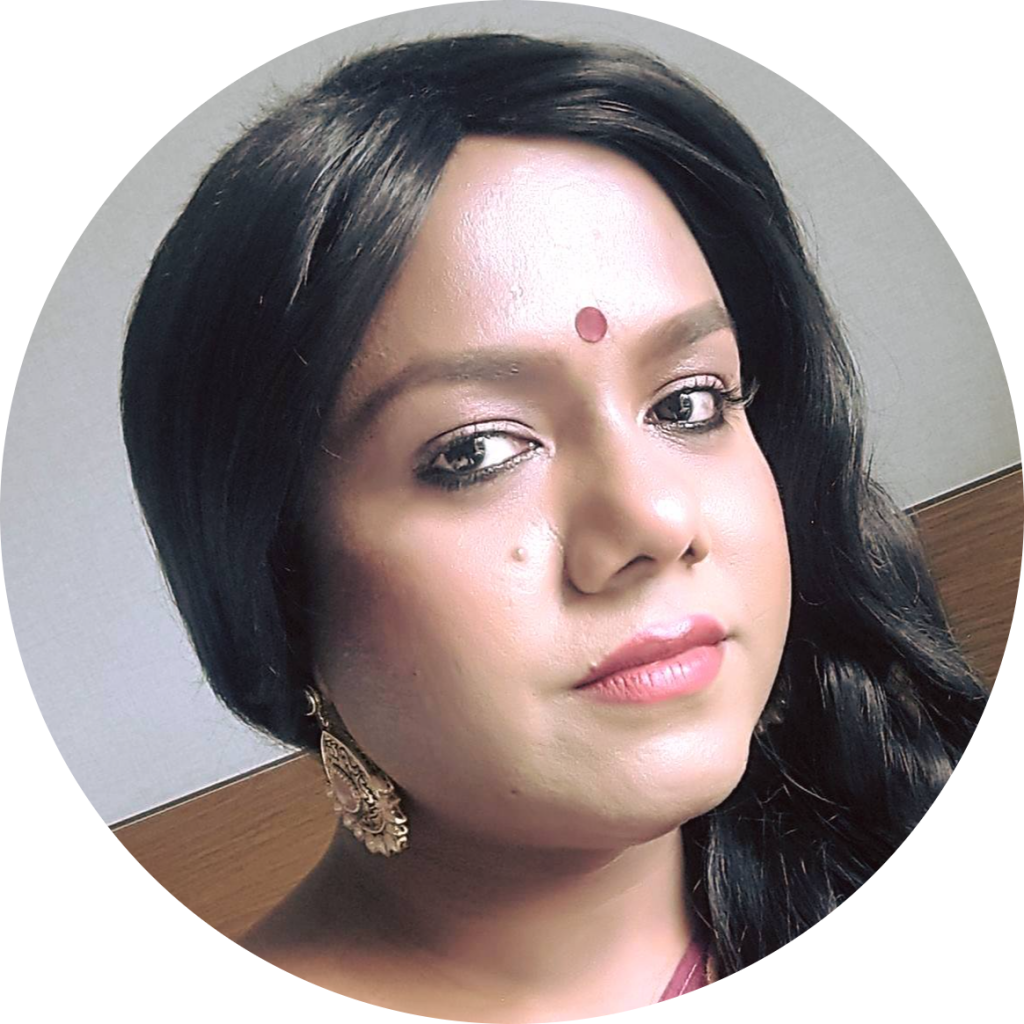 ---
India is known for its diversity and Covid-19, too, impacted in different ways, depending on geographic location, religion, caste, gender, sex and, importantly, socioeconomic status. At present, India is going through the impact of the second wave, which was more infectious than the earlier variant. As of 24 August, there are 32,474,773 cases, out of which 31,720,112 people have recovered and 435,050 lost their lives.
From the beginning of 2019, I was already going through a low phase in my life, due to financial debts, strained relationships, my gender transition issues, and unfavourable situations at home and at work . I decided to isolate myself for some time to regain my mental peace and strength, and moved to a remote village in Telangana state in South-Central India. It was a self-informed decision, however, I was completely unaware of the second wave and how it would further adversely impact on my financial, physical and mental state. It was during April 2021, when I was travelling for work , that I got infected and tested positive for Covid-19.
I was in a remote village with minimal resources, and already facing multiple layers of stigma, exacerbated by Covid-19, including my gender expression, skin colour, caste and having no social or peer support. The variant affected my body, but mentally I was more depressed and worried. The antibiotics were interacting with the hormones which I took two months earlier. I had a mild fever and body pain, many stories were running through my mind, that I will die, or I should end my life, and I used to feel there were demons around me. And since I was based in a remote village my family didn't inform many people about my status, fearing that I would be outcasted or forced to isolate myself with minimal resources.
Due to my mental health status, I was not able to focus on my work, and financial expenses multiplied and I was unable to pay my monthly instalments. My family was a support, but only a few friends would talk to me and console me. Even now, I am still recovering, because the Covid-19 strains have left strong imprints on my mind, and I am unable to sleep and concentrate on work. Being a trans person, coming from a lower caste and a poor socio-economic background, the impact of Covid-19 was very severe for me, and some things that I went through, I can't even explain.
But now I am focusing on preparing myself for a new career path, reading a lot of books and writing my experiences in a short story format. Things should change for the better for trans people as the legal gender recognition in India does not guarantee social acceptance, inclusion and development. The government and policymakers should take multiple steps to improve the situation of trans people, by improving health, education and socio-economic opportunities. A handful of success stories or schemes will not change the lives of all trans people in the country. Looking forward to receiving the first dose of vaccination, with pride, respect and dignity.
---
Share this