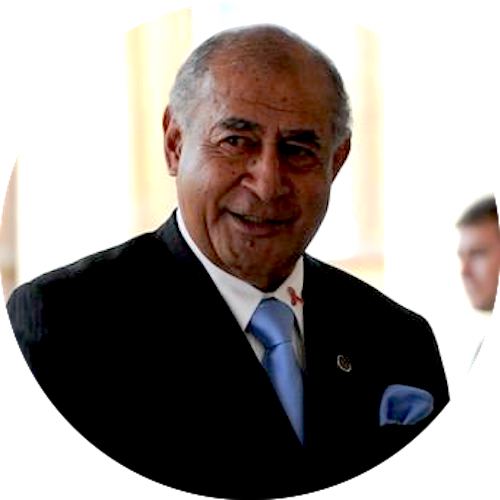 Pacific Ambassador
Brigadier-General Ratu Epeli Nailatikau, (often referred to as Na Turaga Mai Naisogolaca) is a Fijian chief who was President of Fiji from 2009 to 2015.
He has had a long career in the Military, diplomatic service, and government. Ratu Epeli is widely respected in the Pacific through his lifelong service to Fiji and the region. He is dedicated to advocating on the potential impact that HIV could have on small island states and has spoken out on sensitive HIV-related issues including condom use.
On 11 February 2019, he became the newly appointed Speaker of the Fijian Parliament. Ratu Epeli is also UNAIDS Goodwill Ambassador for the Pacific, building on his experience and years of commitment to mobilize political support for the UNAIDS Fast-Track approach across the region, and help to ensure that the human rights of people living with HIV and key populations at higher risk of HIV are protected and respected, and that young people, women and girls and people living with and affected by HIV are meaningfully engaged in the HIV response.
In 1999 Ratu Epeli held the post of Secretary for Foreign Affairs and External Trade in Fiji and in 2000 was appointed Deputy Prime Minister and Minister for Fijian Affairs. He was Speaker in the Fijian House of Representatives from 2001-2006.
Patron to a number of social and community causes in Fiji, Ratu Epeli has previously been a UNICEF Pacific advocate on children's and young people's issues, and has championed a number of other causes with significant connection to HIV. He was also Chair of the Pacific Parliamentary Assembly on Population and Development, and in October 2004 he hosted and chaired the First Conference of Pacific Parliamentarians on 'The Role of Pacific Parliamentarians in the Fight against HIV/AIDS' held in Suva.