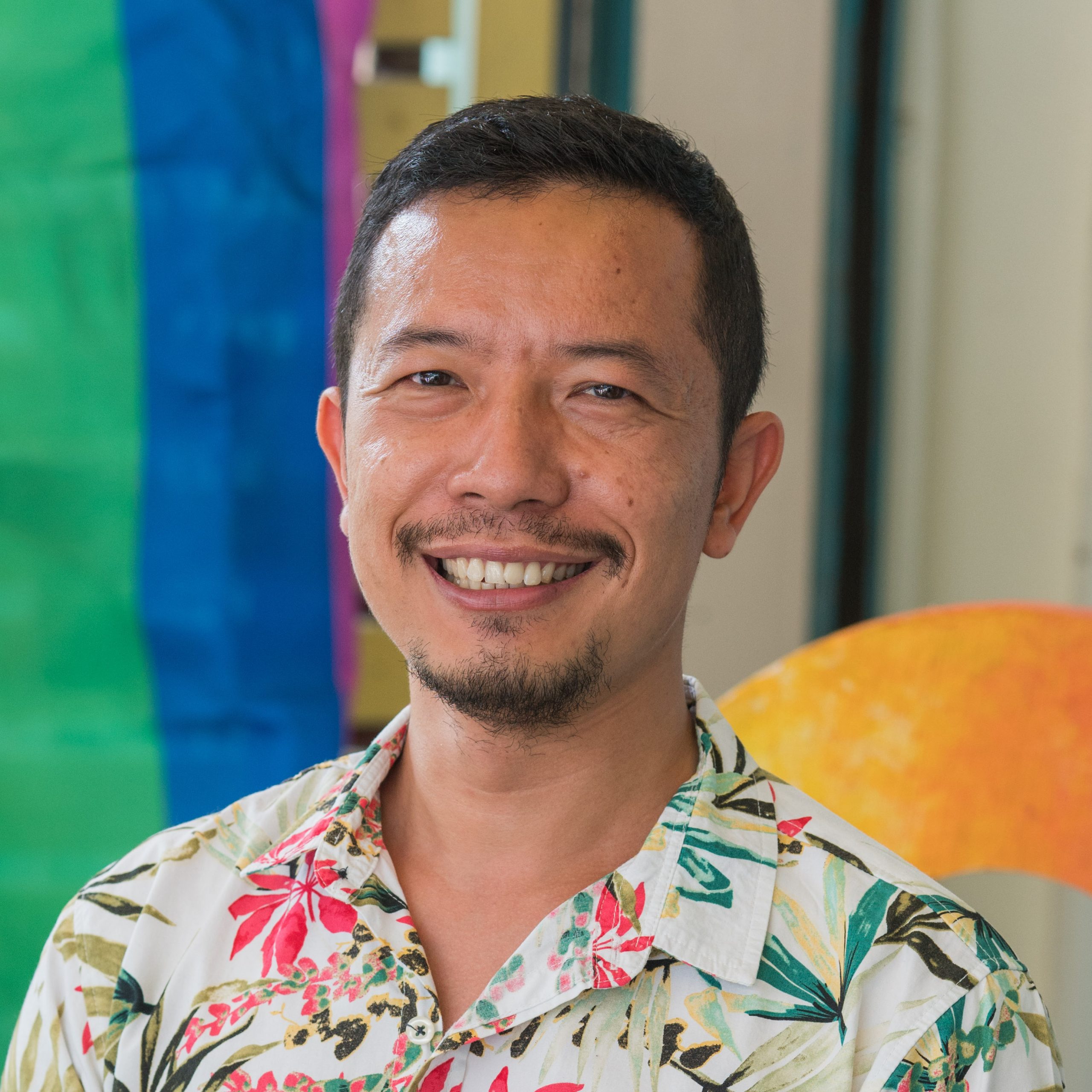 Bio
Midnight is from Northeast Thailand, and he is the Executive Director of APCOM, working in multi-sectoral partnerships with governments, donors, the United Nations, development partners and most importantly the community and civil society organisations working on advancing SOGIESC rights, and alleviating HIV in the Asia Pacific region.
Midnight is a member of various advisory committees, including the global IDAHOT committee, international advisory group of Dignity Network, World Health Organisation Global PrEP Coalition and Guidelines Development Group for HIV Testing Services, and ASHM's Regional Advisory Group member leading on Key Populations of the Taskforce on BBVs, Sexual Health and COVID-19.
He was honoured as Gen.T 2020 for his advocacy for the rights of LGBTQIA communities in Asia, and also making the Future List 2020 as Thailand's Human Rights advocate.
In 2016 Midnight gave the Closing Plenary Statement at the High-Level Meeting on Ending AIDS at the UN General Assembly.
Welcome new RAG members
"It's been a long time coming! I am so glad to have the full advisors on board to help APCOM think and take action in a more strategic way.

Be warned that it'll be a lot of work – lol"
APCOM in its new strategic phase
"The effect of Covid-19 has highlighted the crucial role of the community organisations, and it's all a new reality for everyone. In our new strategic phase APCOM should be brave and bold, and ensure we are better at articulating what we do and our impact."
---