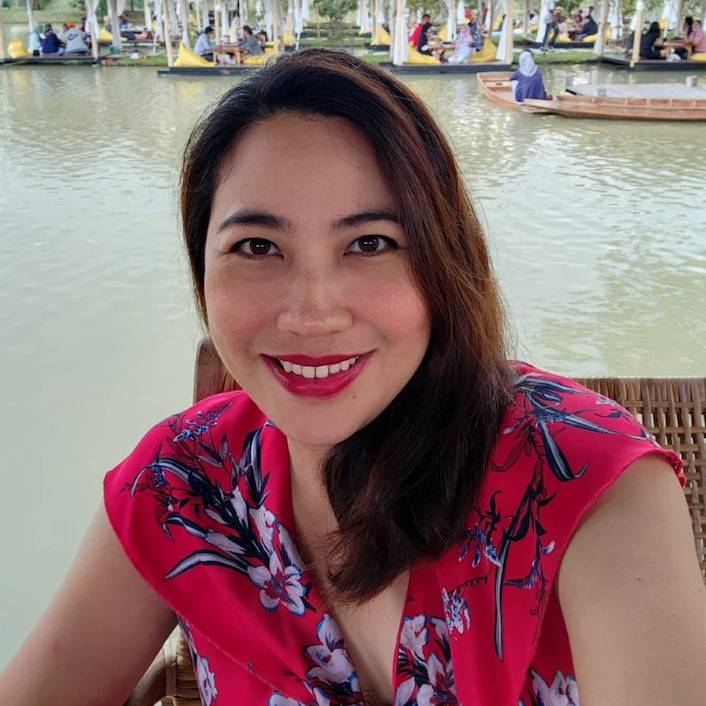 Work experiences
May 2005 to January 2006
Organization: Thailand Tatler Magazine
Position: Senior Advertising Executive
February 2006 to January 2009
Organization: Médecins Sans Frontières (MSF) Thailand
Position: Communications Officer
February 2009 to November 2009
Organization: PATH (Thailand)
Position: IEC Officer
November 2009 to February 2011
Organization: Population Services International – PSI (Thailand) Foundation
Position: Communication and Training Coordinator
May 2011 to March 2013
Organization: Foundation for Consumers (Thailand) / Self-Employment (Freelancer)
Position: Personal Assistant
January 2013 to May 2014
Organization: International Drug Policy Consortium (IDPC)
Position: Policy Support Officer
May 2014 to January 2018
Organization: CHEP (Thailand) Limited Position: Office Management Manager & Marketing Coordinator (Currently also acting PA to Country Director)
February 2019 to April 2019
Organization: APCOM Foundation
Position: Operations Manager (Management Level)
May 2019 to May 2021
Organization: Zuellig Pharma Ltd.
Position: Employee Engagement & Communication Manager
Work experience in LGBTQIA+
I had my experiences working for LGBTIQ+ when I was working for INGOs. My works at the time were focused on issues of human rights in health therefore, they did cover all populations including LGBTIQ+. For example, I did work in HIV projects for MSF-B (Thailand) in various populations; migrant workers, prisoners, PHAs and MSM and LGBTIQ+ were members of these groups. In addition, when I was working for PSI Foundation Thailand for IDU Project and LGBTIQ+ were in the group as well.
Opinions on equality, LGBTQI+ and HIV health issues
I always see no difference between people in terms of human equality. A Right to access for health prevention and treatment is one thing I always fight for, for all humans to receive the same standard prevention and treatment regardless of their races, religions, beliefs, nationalities, ages and genders. We all get ill and we could have the same pain from the sickness and we must have the same treatment as a human.
Opinions on becoming a board member APCOM Foundation.
Though I have been doing so little for APCOM Foundation compared with all the other APCOM members. It has been such an honor to me to be selected as a Thai Board for APCOM Foundation since 2014. I love that APCOM is so passionate for what they do and I am so happy to be a little part of it.
Leisure activities/personal preferences
I am an introverted person however, I could adjust to socializing if it needs to. I love many kinds of exercises; I do running, walking, cycling and occasional swimming.
I love animals and I have many pets at home. I love traveling to see things and live where I visit and I think I learn more every time I travel.
---