According to the announcement of the Minister of Public Health of Thailand, PrEP (pre-exposure prophylaxis) and PEP (post-exposure prophylaxis) are not permitted to be distributed by community-based organisations (CBOs) as it falls outside the government's system. Community organizations are thus unable to deliver PrEP, PEP services to their clients.
This news came after Thailand hosting the UNAIDS board meeting in Chiang Mai in December last year where key population-led health service (KPLHS) were being profiled as great examples of collaboration between the community and the government to ensure universal health coverage, and the commitment from the Thai government to support and sustain KPLHS as they reach and serve those that are marginalized and vulnerable.
In light of this news, APCOM in collaboration with Rainbow Sky Association of Thailand (RSAT), Service Worker in Group Foundation (SWING), MPLUS Foundation (MPLUS), Caremat Foundation, Institute for HIV Research and Innovation (IHRI), and other civil society organizations in Thailand would like to approach the Minister of Health to maintain the same mechanism for clinics and civil society organizations to deliver PrEP and PEP, and subsidize funding to increase capacity and to facilitate easy and stigma-free access to lower the risk of HIV and AIDS as well as other STIs.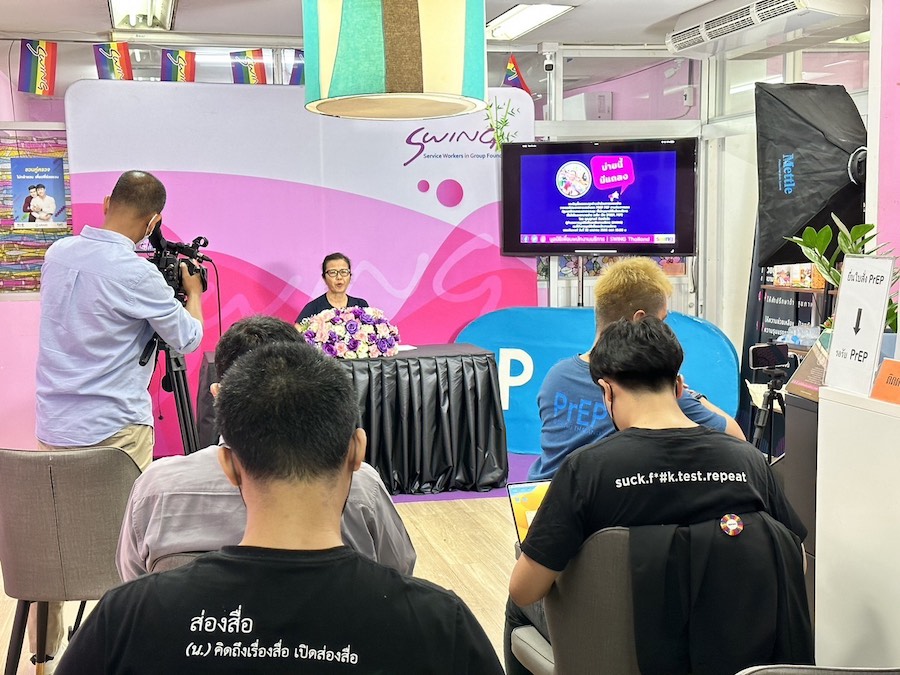 APCOM's testBKK campaign started a change.org petition which has close to 4,000 supporters, and gained prominence on social media, with the wider community being concerned and countless questions have been posed by online communities about government services for HIV and AIDS prevention, summarized as follows:
Accessibility of Government services. Comments were made that government services require longer waiting times in queues and more processes to access the service. It could take between an hour or a half-day, wastes the client's time to take PrEP, or PEP, unlike civil society clinics where services can be reserved in advance and accessed simply and quickly.
Stigma and discrimination. The community remains concerned about getting the service from government hospitals. There are services that stigmatize and discriminate against PrEP and PEP users.
Data protection of personal information. To get the service from a public hospital, there may be a requirement for an ID card and personal information, people also concerned about the government using their personal data.
With all the concerns and problems, therefore, we are urging Mr. Anutin Charnvirakul, Deputy Prime Minister and Minister of Public Health, to closely examine and evaluate the issue. To achieve the goal of ending AIDS by 2030, the Thai government must support the continuation of PrEP and PEP services within the community-based clinics.
---
Share this