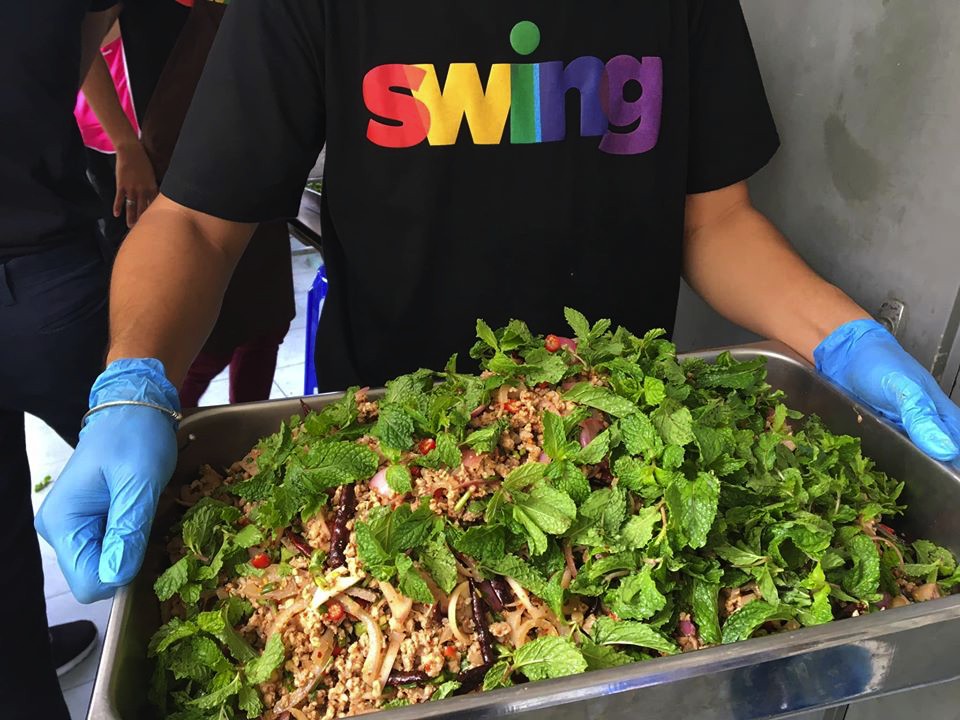 Contributor:
APCOM Secretariat
---
FACTS:
(The background of this story)
The COVID-19 pandemic had led governments of several countries impose lockdowns to prevent the spread of the virus. The lockdowns have restricted the mobility of the population. It also effectively closed down business establishments, particularly in the tourism, service and entertainment sectors, causing many people to lose their jobs.
Gay men, men who are having sex with men (MSM), transgender community, sex workers, who are engaged in informal service and entertainment work have lost their jobs.
These communities are experiencing economic downturn as the COVID-19 worsens in some countries.
These are the key populations who, due to social and legal issues, face higher risk of HIV infection.
Funding agencies and other global, regional and country networks have extended emergency relief for purposes of supporting other organisations affected by COVID-19 pandemic.
REFLECT ON:
(Reading between the lines, we want our readers to reflect on the following)
Without addressing the issues faced by key populations at the grassroots level, the social inequalities and discrimination will aggravate and may contribute to the increasing number of HIV infections.
How severe are the effects of COVID-19 outbreak and government lockdowns to key population's access to HIV service delivery?
Are the funding agencies, both at regional and country level, truly addressing the immediate needs of the key populations and LGBTIQ communities at the grassroots level?
Are we (all of us) doing enough to address the issues faced by the individuals who need our help?
How has COVID19 exacerbated the experiences of discrimination and marginalization of LGBTQI communities and key populations in terms of access to basic services including health and employment?
Are the existing programs and responses to COVID19 inclusive of marginalized and discriminated communities and populations?
What can be done to ensure that existing gaps in response are addressed?
How does the advocacy work / programmes in relation to improve the lives of LGBTI communities have been affected?
---
Maya Angelou, the renowned poet, memoirist, and civil rights activist, empowers us to respond to others' needs by enacting our values and making ourselves available to them. She taught us to give a hand without hesitation and recognise ourselves as the 'help' or the medium for help. "Try to be a rainbow in someone's cloud," is one of her memorable quotes which inspires us to give from heart without expecting anything in return.
We aim that the THB19 vs. COVID-19 becomes a platform where everyone can extend aid to key populations and/or LGBTIQ people in Thailand who are in need because of COVID-19 outbreak. Through the kind donations of people, we were able to extend a total of THB 29,000 to two (2) Thai-based CBOs to support sex workers and LGBTIQ people.
SWING (Sex Workers in Group) Foundation, is a Thai organisation working in the cities of Bangkok and Pattaya to promote and protect the health, human rights and dignity of sex workers. SWING operates drop-in centers in Bangkok and Pattaya which provides services to sex workers of all genders and sexual orientations. Since the government lockdown in Thailand, they were the one of the first organisation to respond to the economic and basic needs of sex workers. The THB19 vs. COVID-19 was able to donate THB 20,000 to the organisation. They used the donations to purchase basic food and supplies and produced packs of relief goods for sex workers in the cities of Bangkok and Pattaya.
Many sex workers who are based in Bangkok ran out of finances as the bars and other entertainment establishments are closed down. Other sex workers, who were trapped either in Bangkok or Pattaya City, did not have other option but to live in the entertainment establishment where they work. As sources of income are becoming scarce, sex workers are not able to afford a decent accommodation to live.
Bangkok Rainbow Organization, based in Bangkok, supports the well-being of LGBTIQ people in Thailand. The THB19 vs. COVID-19 campaign was able to provide an assistance in the amount of THB 9,000. The donation is used to financially aid the lesbian and gay community in Bangkok and Surin Province. The individual beneficiaries of Bangkok Rainbow have lost their employment because of the closure of business establishments in the service sector due to government lockdowns.
Both SWING and Bangkok Rainbow are community-based organisations with limited funding. Although with very limited funding and human resources, they are ever so resilient to generate supplies and other forms of assistance to support their communities. Despite these, access to basic support are still very limited.
This PRIDE month, with the little amount, we were able to paint colors to the lives of people who are in need. Let us continue to paint THB19 vs. COVID-19 with donations to provide great rainbow to LGBTIQ community who are clouded by economic challenges and scarcity of basic supplies.
---
Share this