Philippines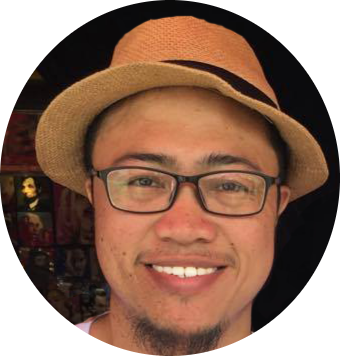 Contributor:
AR
Pioneer Filipino Transgender Men Movement (PFTM)
---
Hello, my name is AR. I am with the Pioneer Filipino Transgender Men Movement (PFTM), and most recently I was elected as the National Chairperson of LakanBini Advocates Pilipinas, a transgender network of which PFTM is a member.
Founded in 201, PFTM is a local trans man organization in the Philippines advocating for SOGIESC and Human Rights education among the trans men communities, as well as the promotion of safe medically-guided gender-affirming hormone therapy and transgender health.
LakanBini Advocates Pilipinas is a network of Filipino transgender organizations from Luzon, Visayas and Mindanao. In 2021, Lakanbini is focusing on supporting the network members through the COVID-19 pandemic. We are also working on establishing a collective group of medical and legal professionals to help us develop clearer guidelines on transgender health in the Philippines.
What was life like before COVID-19, and service availability for transmen?
Before the pandemic, life as a transgender person in the Philippines was already difficult – add to that the layer of discrimination based on class, education and financial status. The Philippines does not have a Legal Gender Recognition (LGR) law and even the National Anti-Discrimination Bill has been pending for over two decades.
Since there is no LGR, services specific for transgender communities are not widely available and are usually provided by the private sector. The majority of these trans-related services from the private sector are at a cost.
With the effect of COVID-19 outbreak, how did you respond to this? Can you detail the evolving service needs of transmen during lockdown, and how community groups are able to address the issues?
The Philippines has had the longest government-imposed lockdown (with varying levels). In fact, we are currently in a new level of lockdown. Transportation is limited, businesses that are tagged non-essential are closed. The levels of unemployment have surged. We have reports of trans community members being laid off first because of their gender.

We sought external funding support to extend financial help to our community members, prioritizing those who have: (1) lost employment due to the pandemic, (2) lost their source of income because of the lockdowns, and (3) became displaced from their hometown because of the closed borders.
What were the issues that transmen in your country experienced during this time? What are the gaps in terms of addressing the issues?
Access to transgender health, financial means to access hormones, laboratory testings, and medical consultations (trans-related services and general health and wellbeing).
We have reports of transgender persons living with their partners, who are not recognized as legitimate households and therefore are not eligible to receive support from the national and local government. This brings back the issue of the lack of laws that specifically recognizes the existence of trans people in this country.
How have you, staff, and volunteers working for NGOs been coping?
PFTM and LakanBini Network have been running on project-based funding's with mostly the support of volunteers. When the pandemic hit, all our activities shifted to virtual platforms. This setup has been dependent on personal equipment capacities and Internet connectivity. Our staff meetings have become a source of moral support and sanity checks.
How have you been able to seek resources to fill in the gaps? Who has been able to help provide support during the pandemic?
We were able to receive funding support from Asia Pacific Transgender Network and ILGA Asia, Youth Voices Count, and Frontline AIDS.
We are also actively linking our community members to other sources of support – especially those who are in areas far from the capital.
We are also doing a virtual Trans Job Fair, linking trans community members who are seeking employment to trans friendly employers (those who are also from the community).
How has the COVID-19 outbreak changed the way that you/your organisation and other NGOs will be working in the future?
Working remotely has shown us that there are new work settings that can be beneficial to the community and the environment. All of our activities have become virtual – in the comforts of our homes – that is if we have working equipment and the access.
Moving forward, what do you think must be adjusted/rethought in LGBTQI work post COVID-19?
As a community, we need to think of effective new ways to bring LGBTQI advocacy closer to the grassroots. 'Leaving no one behind' has been our mantra for years. The COVID-19 situation has helped show us which communities are actually being left behind.
We also hope that in 2021 and beyond, the LGBTQI advocacy work will no longer depend on voluntary work. Everybody needs to eat, and anyone who puts work in this movement must be compensated in a dignified way. Amidst this pandemic, let's go for win-win solutions, as we are all in the same process of rebuilding our lives, our dreams, and our collective goals.
Are there any positive lessons learnt from the effects of COVID-19?
When access to trans-related medical consultations became available online, this made the service available even to trans communities that are far away. In previous years, a trans person from these provinces needed to come to the capital city to access consultations. This is an improvement to the process and makes it more financially accessible for transgender communities in rural areas.
What would you like to say to donors, development partners, and the government?
We are very thankful for the support of the regional institutions who keep working with unregistered transgender communities. We can only do so much but thank you for believing in our goals to make transgender lives better.
On trans health, we hope that partners will invest more in making online transgender medical consultations available.
To the current Filipino government, the pandemic has revealed which sectors of our society have been ignored and been marginalized for a very long time, as if they have fewer human rights than others. We hope that this global situation will bring clarity to our nation's priorities. We still have a chance to rethink old systems that are no longer serving us and rebuild it anew.
Anything else you wish to add?
Thank you APCOM for support, as always, and to the global transgender communities experiencing a new normal, Happy Transgender Day of Visibility!
Share this