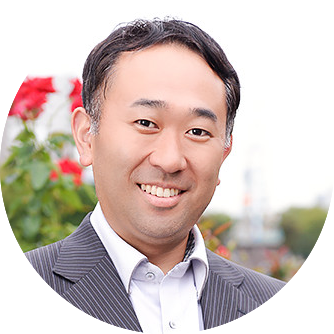 ---
The year 2022 has been a year of great progress for us.
We reported here last year that on March 17, 2021, the Sapporo District Court handed down a landmark ruling that the current law not recognizing same-sex marriage violates Article 14(1) of the Constitution, which stipulates equality under the law. And on November 30, 2022, the Tokyo District Court ruled that "the absence of a legal system for gay people to become a family with a partner under the current law is a serious threat and obstacle to the personal survival of gay people and cannot be said to have reasonable grounds in light of personal dignity and violates Article 24(2) of the Constitution." This Tokyo decision is the second "unconstitutional" decision we have won, following the Sapporo decision.
In contrast, the Osaka District Court ruling issued on June 20, 2022, unfortunately concluded that the current law is constitutional because it does not exceed the scope of legislative discretion of the Diet even if gay people cannot enjoy the effects of marriage. However, even the Osaka ruling stated that the benefit of being publicly recognized as a couple and being able to live together in society is an important personal benefit related to personal dignity that is also recognized for gay people. The court also stated that, depending on future changes in social conditions, it is possible that the fact that no legal measures have been taken to introduce the institution of same-sex marriage may become unconstitutional in the future.
We are currently fighting the unconstitutionality of not recognizing same-sex marriages in five courts in Japan, and all three courts that have made decisions so far have ruled that it is problematic that same-sex marriages are not recognized. And on May 30, 2023, the Nagoya District Court and on June 8, 2023, the Fukuoka District Court are scheduled to issue their rulings. We are confident that these two courts will also rule that the current laws denying marriage equality is unconstitutional.
We are making great strides toward marriage equality outside of the courts as well.
Lobbying Diet members is the most important part of achieving marriage equality. Along with meeting with Diet members, we held the 4th MFAJ Diet Caucus on April 22, 2022. 65 Diet members or their secretaries attended (including 6 from the ruling Liberal Democratic Party) and this was the largest number in the past four. In addition, since the 3rd MFAJ Diet Caucus, we have received new messages from 90 Diet members. This represents more than 10% of the total number of Diet members.
We also launched a website called "MFAJ Diet Meter" (https://meter.marriageforall.jp/ Japanese only) to further the discussion on marriage equality during the election of Diet members. This is designed to visualize individual Diet members' support or opposition to marriage equality, as well as to post contact information and contact methods for Diet members, so that people who view the website can take concrete action against them.
Working with business is also important to move the Diet, and in November 2020 we launched a new campaign, Business for Marriage Equality, in collaboration with two other non-profit organizations working in Japan. The campaign aims to bring visibility to business companies that support marriage equality. A website (http://bformarriageequality.net/ Japanese only) has been launched to provide a list of companies that support same-sex marriage, messages of support from well-known companies, and information on each company's efforts to achieve marriage equality. The number of companies that declared their support for marriage equality was 134 at the beginning of the campaign, and finally reached 300 by October 2022. This includes major Japanese companies such as Panasonic, Sony, Mitsubishi Motors, and Honda.
In May, the G7 summit will be held in Hiroshima. Japan is the only G7 country without legal protection for same-sex couples. We decide to use the G7 Summit as an opportunity to raise public awareness of marriage equality. As I mentioned, in May and June, the Nagoya and Fukuoka District Courts are scheduled to issue decisions. In addition, it is said that the House of Representatives will be dissolved and elections will be held by the end of this year. Therefore, 2023 will be a very important year, even more so than last year.
On February 1, 2023, Prime Minister Kishida reiterated his negative view on the legalization of same-sex marriage, stating in an answer to a question in the Diet, "It is an issue that should be considered extremely carefully." Regarding the reasons for not allowing same-sex couples the freedom to marry, he stated, "It is an issue that would change our view of the family, our sense of values, and our society."
https://www.japantimes.co.jp/news/2023/01/26/national/politics-diplomacy/kishida-same-sex-marriage-cautious/
Furthermore, on February 3, Masayoshi Arai, Prime Minister's secretary, told reporters, "I don't like to see same-sex couples. I don't even like to live next door to them." He added that same-sex marriage "has a great impact on society. It's a negative impact. I respect human rights and values, but if we allow same-sex marriages, there will be people who will abandon the country." This statement was highly criticized as hate speech, and Prime Minister Kishida removed him from office.
https://english.kyodonews.net/news/2023/02/9355d800a52b-update3-aide-to-japan-pm-says-he-would-hate-to-see-lgbt-couple.html
Despite the fact that the courts continued to find the current laws unconstitutional, the government's stance has not changed at all. The road to marriage equality is still a long one, but we are making steady progress. We are determined to continue our efforts until the day marriage equality is realized in Japan.
---
About the Contributor: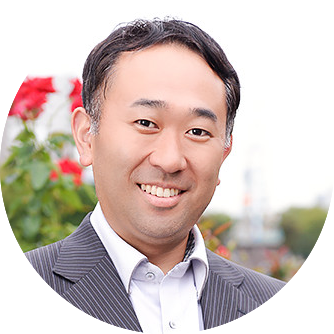 Takeharu Kato has been a practicing lawyer at Hokkaido Godo Law Office in Sapporo since 2004. Besides dealing with general civil cases, he is engaged in activities supporting LGBTQ community. He is a member of a legal team of "Marriage for All" lawsuit in Hokkaido and a director of Marriage For All Japan, which is a campaign organization working for the realization of marriage equality in Japan.
---
Stories of Marriage Equality Movement in the Region
---
Share this