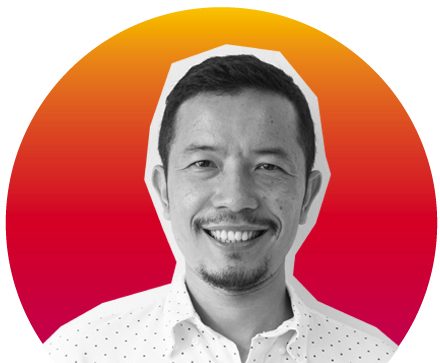 Contributor:
Midnight Poonkasetwattana
Executive Director, APCOM
---
On 27 May 2020, our Executive Director attended the virtual roundtable moderated by Randy Boissonnault, former Special Advisor to the Prime Minister on LGBTQ2 issues, and provided information from APCOM's Special COVID-19 Series with regards to the key emerging issues and challenges with respect to LGBTQ2I persons in the context of the COVID-19 global pandemic.
Since 2007, APCOM as a community network has been working with diverse communities in the Asia Pacific region spanning 35 countries on issues of HIV, Health, Rights and Well-being.
On COVID-19 we have been issuing regular newsletter series since the beginning of the lockdown – early April, and our 6th issue will be out this coming Friday 29 May.

From both our regional outreach and also coordinating Thai LGBTQI civil society during this period – we have gathered the changing needs of the LGBTQI communities.
Communities have been very fast to pivot their work to support the most marginalized – both in terms of health services, risking their lives to continue to provide HIV services, and also providing food packages – some are even working together with the government to do COVID-19 screening.
Their changing needs in the first few weeks were PPEs, face masks, sanitizers and accurate COVID-19 prevention messaging – and as the lockdown continues those that work in the informal sector becomes jobless – and that is a lot of the LGBTQI community, and cannot access government relief scheme if there is one. This was particular apparent for sex workers.
Community organisations are then providing emergency food packages – and they needed funding to be able to provide this, but access to funding is limited, and there isn't an Asia Pacific wide-community led grant making mechanism to respond to this demand.
Another issue is coordinating with various agencies for assistance – ranging from within LGBTQI to refer cases, and coordinating with government and international agencies.
Now some countries are opening up, we are yet to see if employment can restart – and that would be the next challenge around employment and livelihoods.
There is the need for community-led data collection on the effects of COVID-19, APCOM actually applied to the Canada Fund for Local Initiatives for LGBT data collection on the effects of COVID-19 in Cambodia, Laos and Thailand. And we hope to hear about this soon.
Lastly – the mental health needs of the NGOs workers and activists is often overlooked, they are we are under a lot of pressure leading to increased anxiety, poor mental health, and burnt out.
Midnight sits on the Dignity Network Canada as an International Advisory member.
---
Recent statements by Dignity Network Canada
---
Featured Photo Cr:
Capital Pride 2017 by Connect 2 Canada
Share this