Founder, HIV Buddies, Pakistan
APCOM HERO Awards 2022 Recipient for the HIV Hero category
---
I was doing some monitoring and evaluation work of the HIV project of the Global Funds in 2021 in Islamabad. I was also given some time in a hospital in the evening to talk to patients – including PLHIV who attends the counseling session, about inclusion of the SOGIESC community, and also trying to establish a safe space for chemsex practitioners who are suffering with the dependence of substances and having mental health issues.
The owner of the private hospital received a letter through a courier, which mentioned that I am HIV positive, a meth drug user and also selling them to trans and gay community, and how is it possible that I am allowed in the hospital to carry out these activities including that I was promoting LGBT in Pakistan.
The person who wrote the letter directly threatened the owner of the hospital that he will also put up posters about me around the hospital walls and ruin the reputation of the hospital at the same time.
The support group in the hospital was not allowed to be formed. I feel embarrassed and ashamed. I went to my province to start my work to help HIV positive people who are suffering badly with mental health issues due to chemsex.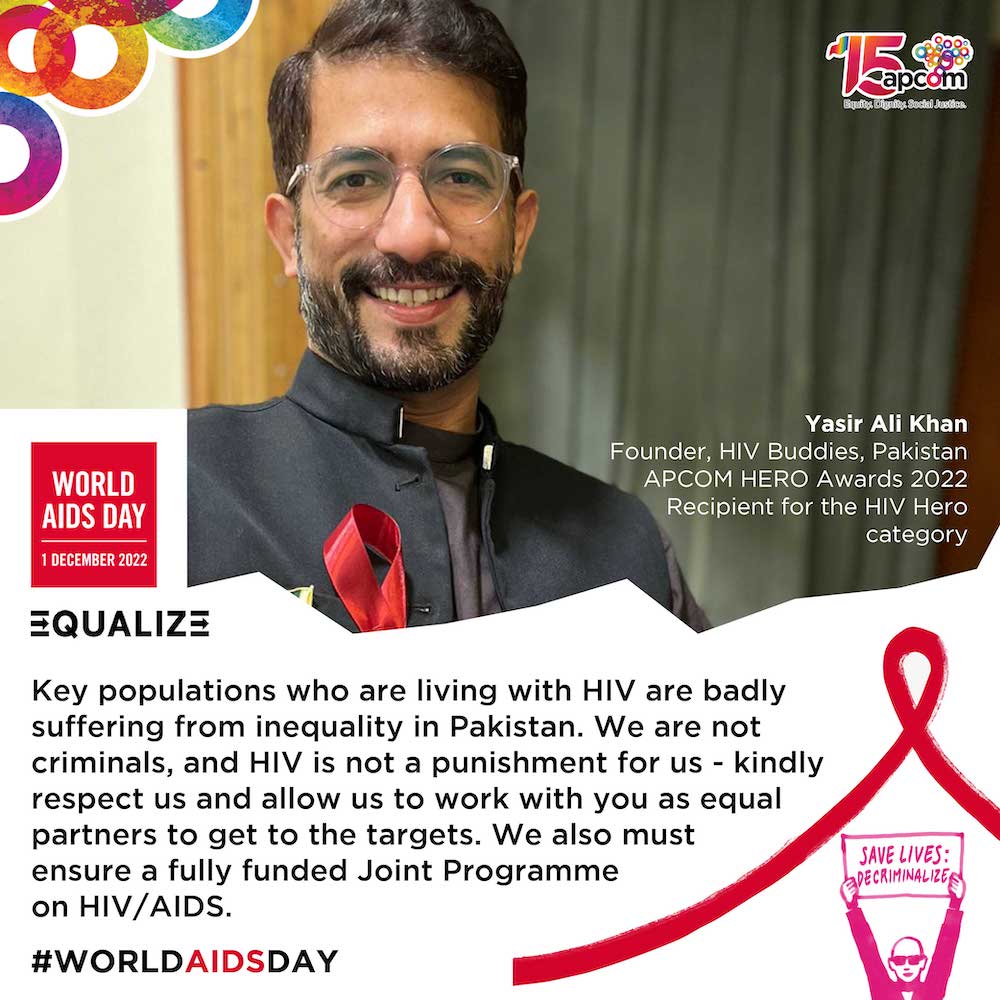 ---
Read his full interview for the APCOM HERO Awards
---
Share this