Contributor :
Wawa Akwa Reswana
Project Officer
GWL-INA

---
Through this C19RM proposal it is anticipated that there will be opportunities for greater inclusion and engagement of HIV CSOs in the country's overall Covid-19 response

The Global Fund established the COVID-19 response mechanism (C19RM) in 2020 to support countries to respond to COVID-19, and funds the following areas:
COVID-19 related adaptation of programs to fight HIV, tuberculosis and malaria; and
Strengthening health and community systems.

In the funding request development, there needs to be effective and meaningful key population engagement.

Wawa, Project Officer at GWL-INA has kindly shared their experience on the C19RM.
Update on the COVID-19 situation in Indonesia, and the needs of key populations
Up until 15 September 2021, Indonesia has reported 3,948 new daily confirmed cases, accumulated 4,178,164 confirmed cases and 139,682 coronavirus-related deaths according to Reuters
The COVID -19 pandemic has impacted all levels of society, both globally and in Indonesia. However, it has a heightened impact on vulnerable groups. During lockdown measures, people are forced to remain at home, in some cases with abusive partners. Indonesia, along with many other countries in South East Asia, reported that domestic violence cases increased during, or immediately after, lockdown periods
During the pandemic, many NGO activities were postponed, and eventually reprogrammed to respond to new community needs. Some activities had to be carried out online, which became an obstacle for the gay, men who have sex with men, and transgender (GMT) community, due to lack of access and proficiency
The pandemic has had a tremendous impact on the GMT community, many of whom have lost their jobs which has resulted in many not being able to survive in the city and having to return to their home towns. However, for transgender communities, most of whom have no homeland, working on the streets (singing) or becoming sex workers online is the survival mechanism. They never receive any support from the government, and rely on support from NGOs or CBOs
---
C19RM processes and how key populations were involved?
There is limited information on any HIV communities or CSOs engaged in direct COVID-19 responses. However, the Global Fund Community Principal Recipient Spiritia Foundation and MoH, Community Sub-Recipient Indonesia AIDS Coalition have started documenting disruption of services during the pandemic. Several key population networks, PLHIV Network (JIP), Young KAP Network (Inti Muda) and Crisis Response Mechanism (CRM) Network have also documented health and socio-economic impact of COVID-19 on PLHIV and key populations. In addition, the GF HIV Community PR also made adaptive prevention programming to ensure that targets will be achieved. Virtual outreach to key populations is being strengthened, along with delivery of prevention kits to affected groups. Community outreach workers are provided with PPEs to minimise exposure to COVID-19. Through this C19RM proposal it is anticipated that there will be opportunities for greater inclusion and engagement of HIV CSOs in the country's overall Covid-19 response, through sharing of data, information, education, and communication materials and good practices that can be adapted in HIV and COVID-19 responses.
What was the outcome of the C19RM request?
Interventions proposed under base allocation are expected to minimize disruption of HIV service delivery during the pandemic, by strengthening key aspects of health systems and community-led response to ensure that Indonesia achieves targets committed in the GF 2022-2023 HIV grant proposal and meet the NSP HIV 2020-2024 goal.
What has the community been able to do, and what could be improved?
Task-shifting of COVID-19 rapid diagnostic testing to community health workers/lay cadres. While there are currently no WHO guidelines on task-shifting of COVID-19 rapid diagnostic testing to non -laboratory professionals, including community and village health workers, successful implementation requires a national policy allowing for task-shifting (or sharing) of COVID-19 testing services to non-laboratory professionals and /or lay cadres.
Provisions for comprehensive training and supervision, especially at community level, on safe collection, handling of samples, testing and interpretation of test results.
Availability of adequate and appropriate biosafety, including waste management and infection prevention and Control (IPC) measures.
The existence of health protocols that are distributed to key populations and people living with HIV as a whole, through social media, IEC in electronic form, as well as engaging videos through available platforms.
Virtual meetings, through webinars, workshops, or podcasts, with psychiatrists and psychologists to strengthen mental health for key populations and people living with HIV affected by COVID-19
Availability of free/low-cost mental health consultation services for key population groups and people living with HIV
Advocating with relevant stakeholders to provide education and easy access to vaccines for key and vulnerable populations, including anticipating obstacles to ID Card ownership as a condition for access to vaccines.
Establish a system of complaints mechanisms for cases of stigmatisation of violence experienced by key populations and people with HIV in accessing COVID-19 services and other health services.
Any message to the Global Fund on the C19RM?
There is still a need for a program on COVI-19 prevention and treatment in Indonesia. This program requires sustained funding to ensure that COVID-19 prevention programs continue to be implemented, and can reach all regions of Indonesia.
GWL-INA supporting the community during COVID-19
GWL-INA is a national network in Indonesia for Gay Men, other Men who have Sex with Men and Transgender Women (Waria), in short GMT. GWL-INA is an independent network that supports Sexual and Reproductive Health and Rights, especially STI & HIV AIDS prevention and treatment programs, at national and international level, and which priorities community-based empowerment and advocacy.
To tackle the COVID- 19 situation, GWL-INA has provided Sexual Health and Nutritional packages to members of the LGBTQI community facing hardship during COVID-19the pandemic. GWL-INA also conducted a Discussion and Consultation meeting on the Covid-19 Pandemic Impact Management and Reduction Program for Key Population Groups in Indonesia.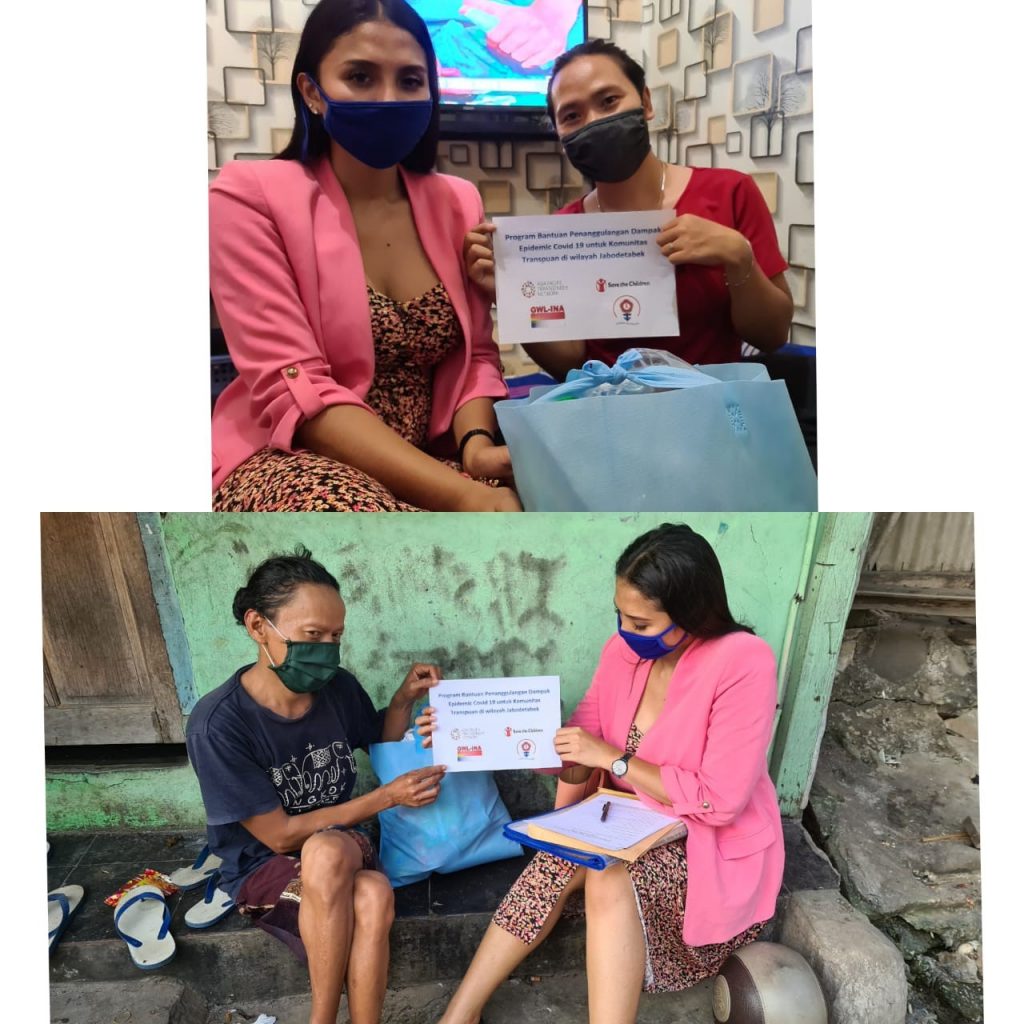 This activity was held in order to disseminate information regarding the – Pandemic Impact Reduction and Handling program for Key Population Groups in Indonesia, which is carried out by GWL – INA through funding support from APN+. In addition to encouraging socialisation and networking among participants of key populations, a discussion and consultation process was also carried out with experts who already understand the programs that have been implemented for handling and overcoming COVID-19 in Indonesia, as well as sharing stories about the experiences of key population communities in responding to the epidemic in their respective regions.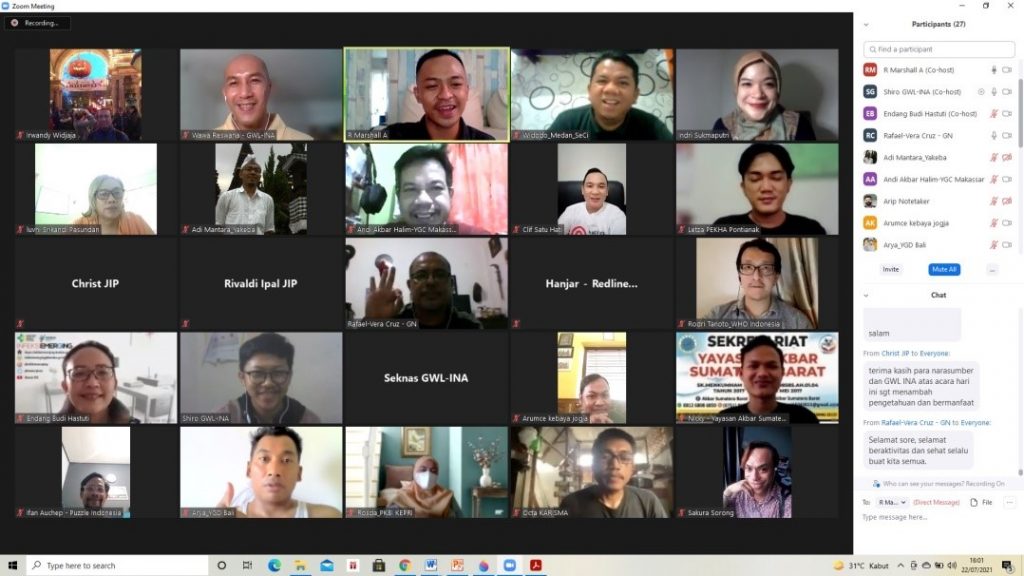 ---
Our contributor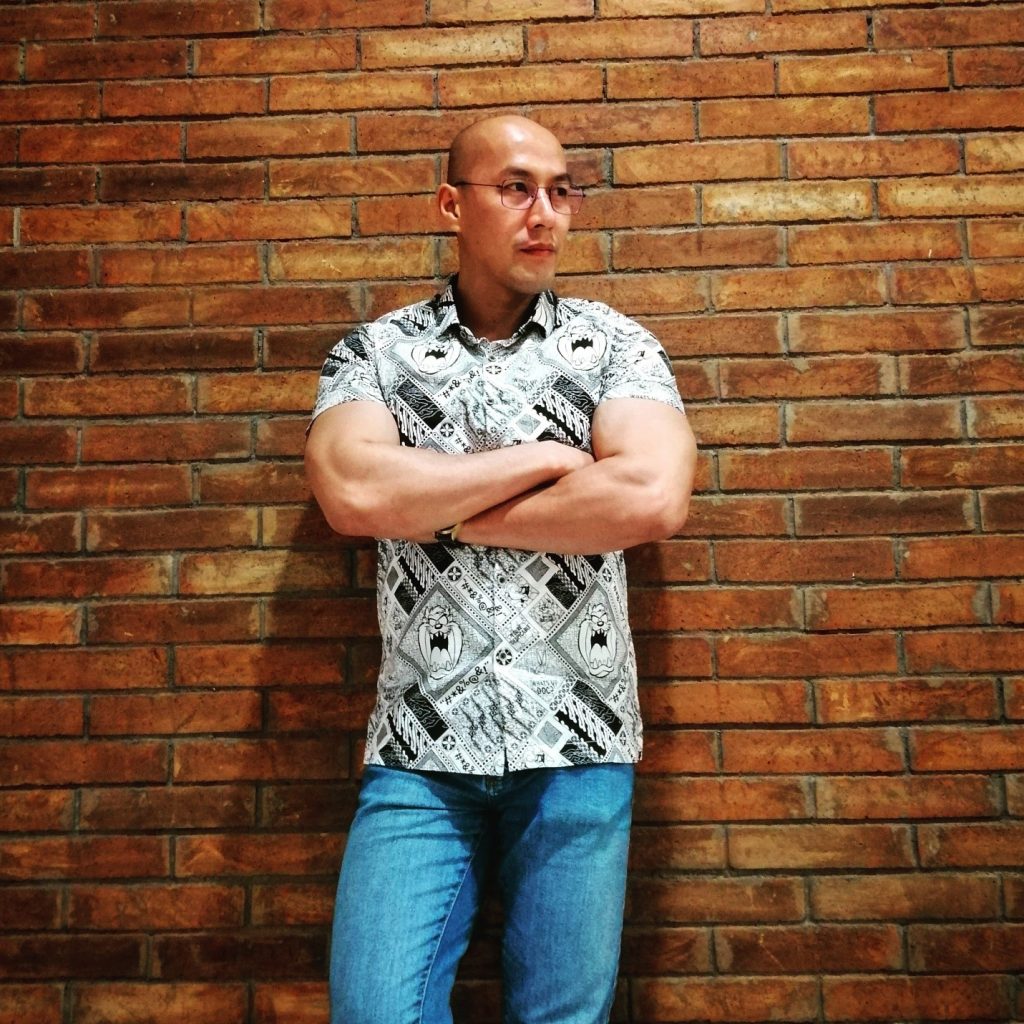 My name is Wawa Akwa Reswana. I am 38 years old, male, single, HIV Positive (since 2014), healthy and energic. Currently, I work as a Project Officer at GWL-INA. I have more than five years of experience working on HIV issues. I am also able to build, manage and develop organisational relationships with stakeholder and other networks.
With sufficient organizational experience, both at the regional and national level, as well training and meeting experiences at the local, national and regional level, I hope that I can contribute in voicing the concerns, needs and recommendations of the GWL community in decision making, and in a way that represents the population: those who are affected in general, and in particular the Gay, Men who have sex with men, and Transgender (GMT) community.
---
Interested to hear more about C19RM experience in other countries?
---
Share this