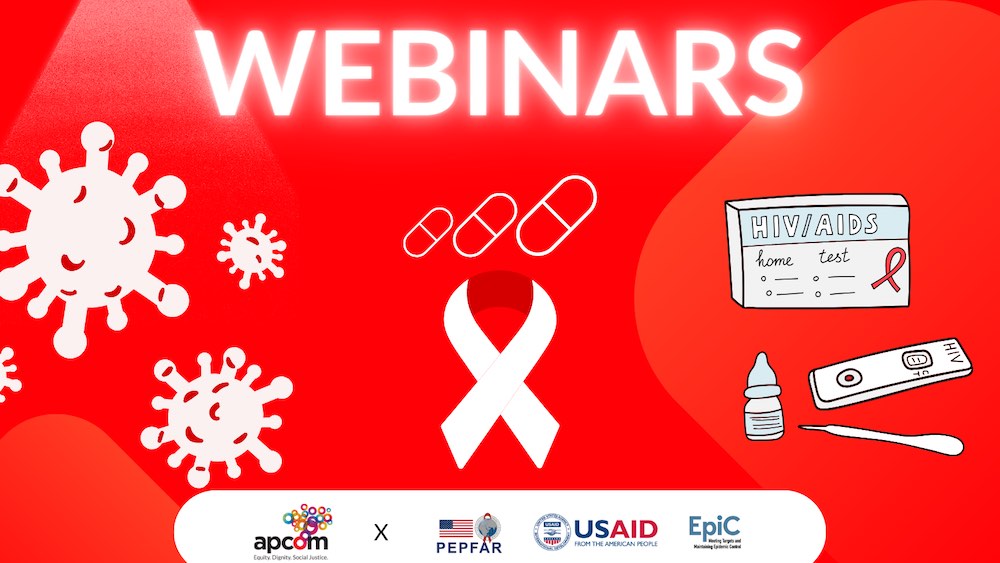 The Meeting Targets and Maintaining Epidemic Control (EpiC) is a 5-year global project funded by the U.S. President's Emergency Plan for AIDS Relief (PEPFAR) and the U.S. Agency for International Development (USAID), dedicated to achieving and maintaining HIV epidemic control. The project provides strategic technical assistance and direct service delivery to break through barriers to 95-95-95 and promote self-reliant management of national HIV programs by improving HIV case-finding, prevention, and treatment programming.
EpiC is lead by FHI 360, and under the strategic focus to expand regional collaboration to enable the transfer of knowledge and skills to support health and HIV programming for key populations in the region, APCOM has been has been a key regional community partner to ensure:
Increased access to pre-exposure prophylaxis, and prevention services
Expanded HIV self-testing, index testing and network testing strategies
Improved treatment literacy, including undetectable and non transmittable messages.
Wider range of differentiated health services tailored to key populations, including violence prevention and response
Improved access to new high-quality antiretroviral therapy and viral-load testing services
Increased use of online platforms to engage previously unreached individuals and connect them to HIV services
We are grateful to the support provided by EpiC by enhancing our role and platform in the region to curate community-led webinars with our key population and community partners and key stakeholders in Asia and the Pacific region.
---
See more webinars APCOM collaborated with PEPFAR/USAID/EpiC
---
Share this