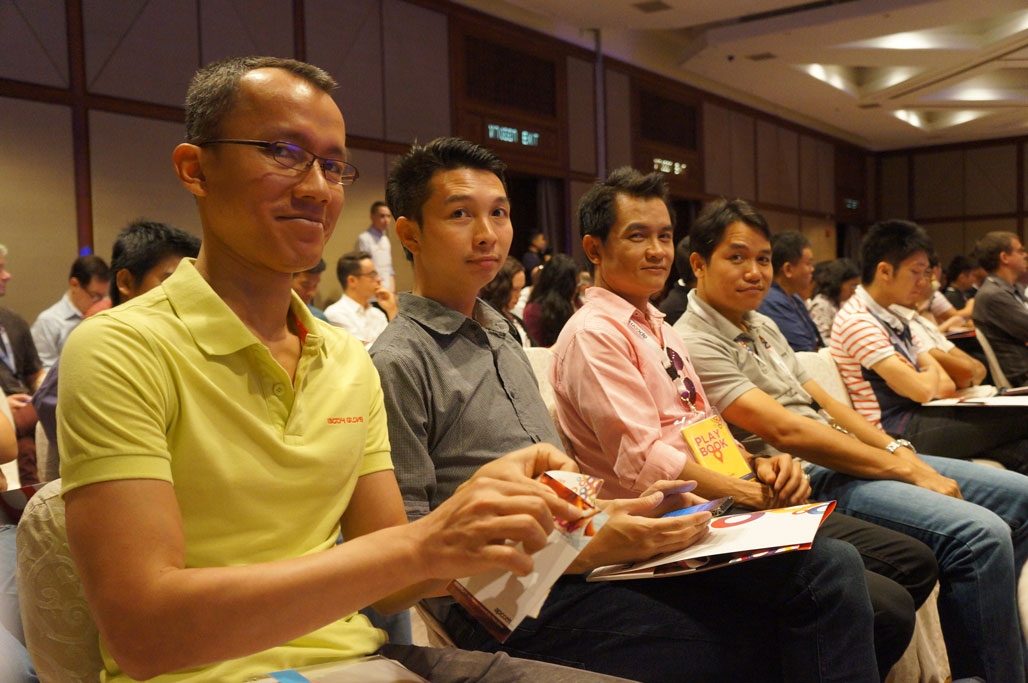 While MSM and transgender women are at higher risks of HIV infection across Asia and the Pacific, there is limited information published about these populations, particularly on topics outside of HIV epidemiology. APCOM commissioned the report to address these knowledge gaps and guide APCOM's work in the area of strategic information.
The paper identified significant gaps in the literature available on MSM and transgender people in the region, including research into HIV/STI incidence rates, transgender health, mental health and prejudice.
"Although there is growing availability of epidemiological data on MSM and transgender people, contextual knowledge and information about male-to-male sex, and information on transgender people remain relatively rare."  Said Midnight Poonkasetwattana, Executive Director for APCOM. "This information is essential in crafting an appropriate HIV response, and is central to improving effective advocacy."
The APCOM Knowledge Reference Group composed of experts drawn from the region guided the report which reviewed available literature of English-language academic journal articles published between January 2008 and March 2013 containing information on MSM and transgender, including male and transgender sex workers, in Asia and the Pacific region. The report found that many countries still lack MSM and transgender-specific data, especially on HIV/STI incidence rates. Further, transgender health was exceptionally under-researched and research on non-HIV topics such as mental health and prejudice toward MSM was still relatively uncommon.
Other issues raised by the report include data being collected but not published, difficulties with definitions of subgroups of MSM and transgender people, a reliance on cross-sectional study design and convenience sampling, and a lack of interdisciplinary research.
The report recommended that: (1) APCOM should engage in a logical, transparent and systematic process to prioritise the issues raised in the report; and (2) APCOM should outline a strategic plan for taking its research agenda forward.
The findings in the report will allow APCOM to improve the strategic information development and availability situation in the region. This is a key priority for the organisation as it looks towards 2019.  Strategy three of 'Raising our game. Raising our voices: APCOM's Strategic Plan for 2014-2019' prioritises the Gathering, generating and sharing strategic information for advocacy, to ensure community and development partners have access to relevant information to generate evidence-based work.
This is crucial in areas where there is little investment intended to generate knowledge that can also serve to strengthen advocacy messages. Since its inception APCOM has generated policy and information briefs on a variety of issues and topics, such as the need to allocate significant resources to MSM HIV programming, the effectiveness of involvement of community in research, mappings of the HIV situation and response amongst MSM and transgender people in South Asia, Insular Southeast Asia and the Pacific. Whilst APCOM is increasingly recognised as playing an important and crucial role in the region, it must continue to improve and strengthen effective advocacy initiatives.
The release of this report will assist APCOM's Working Groups – including Social Research Working Group – in prioritising and addressing key issues in the research agenda to strategically strengthen advocacy initiatives.
At the pre-conference of the 20th International AIDS Conference which will be held in Melbourne, APCOM and its Social Research Working Group members will be involved in the symposium entitled 'Social Research and the Response to HIV – legacy and future', and will take place between 10.00 and 16.30 on Friday 18 July in the William Angliss Centre in the centre of Melbourne CBD.
---
Share this