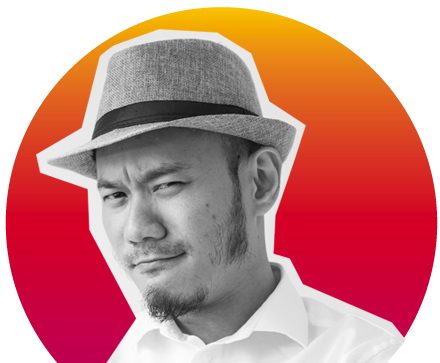 Contributor:
Vaness S. Kongsakul, APCOM
---
Dear COVID-19,
I am writing to you to complain about your recent ruination behaviour and I am extremely frustrated.
It may be difficult to remember now but 4 months ago no one had heard of social distancing, home quarantine, travel restrictions, huge economic downturn and huge number of deaths. No one could imagine that now the definition of job stability and security will be changed forever. Does it sound like 'a whole world is falling' movie plot?
I am 35 years old, sitting in the Operations & Communications team in APCOM. I proudly identify as gay and live with my long-time best friend (he was one of the Mister Gay World Thailand candidates in 2017) in a nice wooden house in the center of Bangkok. We first met in 2004 when we were freshmen in a theater class at the university and we were roommates since then.
We started doing Airbnb in the wooden house in November 2018. I have been working with APCOM for a year now, and my best friend he worked at a hotel in the center of Bangkok. We also had additional earnings from doing Airbnb to mainly LGBT tourists wanting to experience a more authentic Bangkokian living and within easy reach to the famous Silom gay and riverside areas. The year 2020 was supposed to be the year of our accomplishments as we had a lot of plans that will make our lives better. One of the plans was to renovate the house and increase the capacity for more Airbnb guests.
Then you, highly-contagious virus ripped across the globe and changed everything forever.
The most despondent is with my best friend. At first, he was asked to work part-time in the beginning of pandemic. As the lockdown got extended, curfews imposed, and international travel was banned – now he has totally no income and the small compensation from the government has not reached him yet. He had to go back home to live with his parents in a northern province to reduce his living expenses, and waiting to hear back from the hotel when he could start work again.
As a heartless virus – you wouldn't know the difference between being in the city and the countryside for a gay person. Did I mention about Mister Gay World Thailand he was part of in 2017? He came out to his parents then, but they are very traditional, and all the villagers know that he's gay, and he has to go back and live there. He is still being asked by his parents to get married and have children to have a 'complete life'. As much as he wants to see his parents happy, he is unsure of how to respond to their request. The city is always where he wants to live in as there's more opportunity and he can live a life that he wants as an openly gay person.
COVID-19, do you really want to make this as one of the 'new normal'?
Millions of unemployed people including our LGBTIQ communities have moved to their hometowns because they don't have jobs. Some might be lucky to live in friendly environments, but most of us will be in uncomfortable, unacceptable or unsafe environments!
Our Airbnb plans have completely fallen apart – the income that pays our rent. Thanks to you COVID-19 that has killed thousands worldwide, so now no one is able to travel freely.
I try to help my best friend as best I can, as I still have a job, and help him start a small business at home raising chicken for eggs. We have been friends for a long time, and I know that he's not there and he can't be himself. It does make me worry as all sectors are being affected, and in the near future how will that affect the LGBTIQ NGOs and the people that work there? What will happen to health access and human rights of LGBTIQ if there are no agencies like APCOM? How can we overcome challenges and operate in the 'new normal'?
Hence, I am asking you to stop, and just go away, and don't ever come back as a second wave, third wave – you just stop infecting and killing people. I am still here, living and being able to support my loved ones.
Not today COVID-19, not today!
Waiting for your quick response.
Sincerely,
Vaness
---
Share this