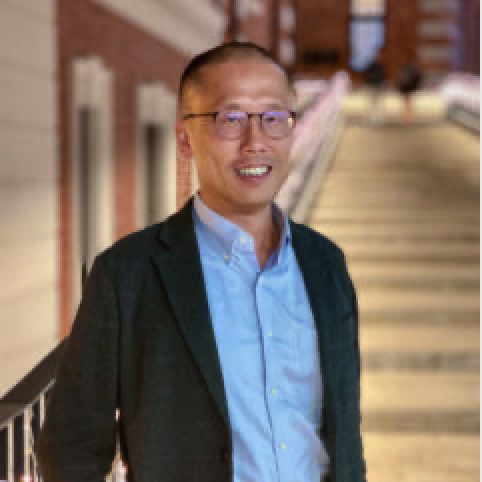 Contributor:
Jerome Yau
Co-founder of Hong Kong Marriage Equality
---
2019 was a monumental year for LGBT rights across Asia. In May, Taiwan became the first jurisdiction in Asia to recognize same-sex marriage. In Japan and South Korea, actions were taken to push for marriage equality. And in the summer, Hong Kong saw a landmark court victory on same-sex spousal benefits and joint taxation. Also, Hong Kong Marriage Equality (HKME), an NGO dedicates solely to the cause of marriage equality was born.
The genesis of HKME was a meeting of three Hong Kong activists in Bangkok in December 2018. Gigi Chao, Azan Marwah and Jerome Yau were attending a regional conference on marriage equality organized by the Asia Pacific NGO, APCOM*, and they were all encouraged and invigorated by the progress made in the United States, Australia and Taiwan.
"Before returning to Hong Kong, I told Gigi and Jerome that we ought to do something if we wanted to push for marriage equality in Hong Kong," Azan vividly recalls. "While I thought fighting in the courts would give us a promising path to marriage equality, we still need to build support on the ground."
"It's great to see more and more LGBT+ people coming forward to fight for their rights, but it is essential to bring the movable middle to our side so that we send a clear message to the government and the broader society about the need to recognize same-sex relationships."

Gigi adds:
Inspired by the discussions in the conference, Gigi cofounded HKME with Jerome in 2019, and the first goal was to bring activists and allies together for a two-day event. "We wanted to help local activists and supporters to get a first-hand account of how our four friends won marriage equality in the U.S. and Taiwan,"
Jerome remembers. "As such, we collaborated with the University of Hong Kong and brought the Freedom to Marry team and veteran Taiwanese marriage equality activists over to join the local campaigners for a dialogue and exchange."
The event turned out to be a great success with participants praising the breadth and depth of the sharing and workshop.
Although Hong Kong has been rocked by protests since June 2019, HKME soldiered on and focused on its plan. Apart from the forum, it started collaborating with four other like-minded organizations in October for an online campaign that rallies support for marriage equality in the business community. The campaign, Equal Love Hong Kong, is scheduled to be launched in March 2020. In November, HKME commissioned a qualitative study on values and equality. The data shed an important light on how to win support from fence sitters. Armed with the insights, HKME will develop its messaging plan and actively engage the wider community. In December, it organized a successful gala where the funds raised would provide the much needed financial resource to support its ongoing work.
"Looking back, 2019 was certainly an incredible year in the fight for LGBT+ rights, particularly marriage equality, in Hong Kong. The goodwill we came across was simply amazing, and that will help us to continue spread hope and love in the community,"

Jerome says.
"There is not doubt that society is moving ahead of the government, and our job is to bring the fence sitters to our side through reasoning, listening and love. We really look forward to furthering HKME's mission with our stakeholders,"

Gigi remarks.
The road to equality is never easy and straightforward. There will be bumps and detours but with determination and a solid plan, we'll reach the destination sooner than later.
*Meeting Report: Marriage Equality Strategy Meeting held 1-3 December 2018
---
Share this