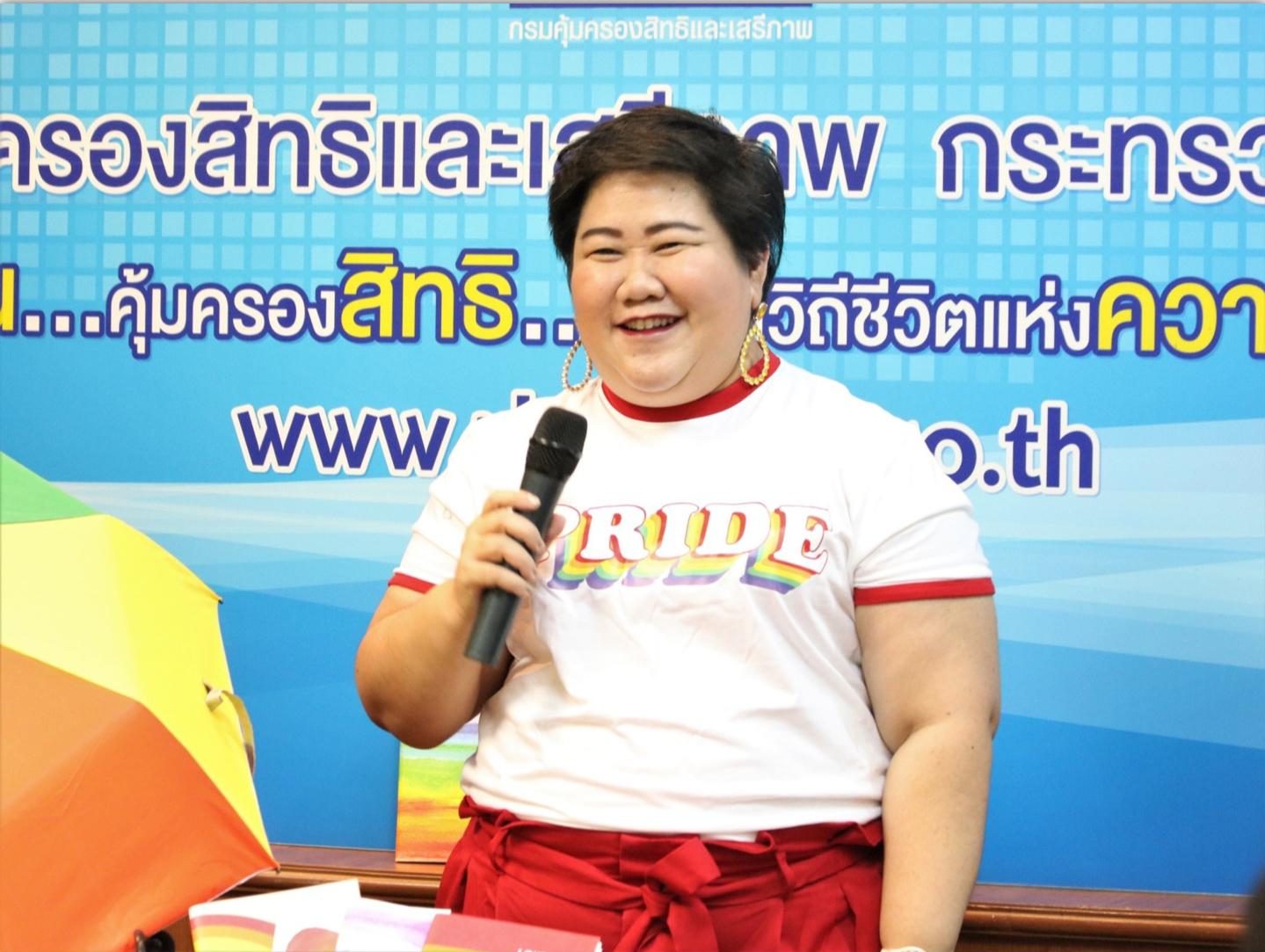 Contributor:
Nareeluc Paichaiyapoom, Director of International Human Rights Law Division,
Department of Rights and Liberties Protection, Ministry of Justice
---
Can you provide a brief background to the Civil Partnership Bill, and the role of MoJ?
The Royal Thai government has a long-standing effort in the support of LGBTIs' right to form a family in accordance with ICCPR and the 4th National Human Right Plan (2019-2022), which stipulates pushing forward the Civil Partnership Bill as one of the priorities with falls under a specific plan for LGBTI. This also includes making a legal framework to promote equality and non- discrimination to be one of the Plan's indicator.
The Rights and Liberties Protection Department (RLPD) under Ministry of Justice (MOJ) together with the Parliament Commission on Law, Human Rights, and Justice Process of the past Government has initiated to draft the Civil Partnership Act since 2013 due to the fact that one same sex couple was denied to register marriage from district office in Chiang Mai. Subsequently, the draft bill has undergone several amendments prior to its first submission to the Thai cabinet. On 25 December 2018, the cabinet has approved the draft Bill and forwarded it to the Council of State for further deliberation. The draft Bill was in the reviewing process by the Council of State until March 2020.
The objective of this draft Bill is to enable same-sex couples to be able to register as a civil partnership and to be entitled to a set of rights and responsibilities that are afforded to opposite-sex spouse as noted in the Civil Code, such as rights to property, inheritance and adoption.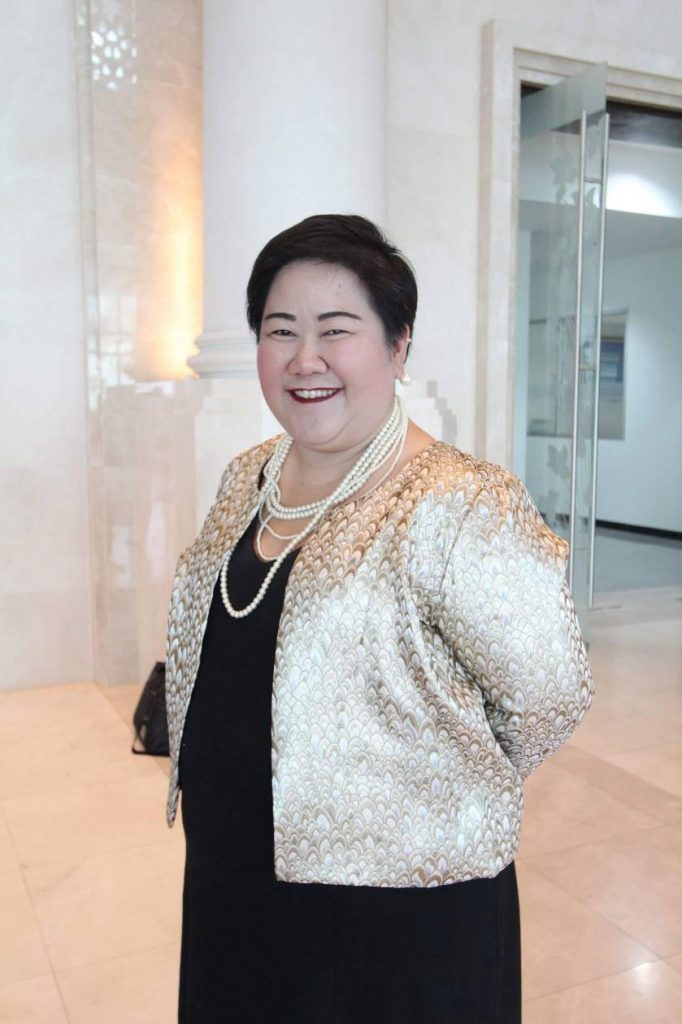 Can you provide an update on the status of the Civil Partnership Bill?
The Draft Bill was resubmitted to the Cabinet of the current government and got approved on 8 July 2020. It is now awaiting to be listed in the agenda of the House of Representative Coordinating Committee prior to submission to the House of Representatives, Senate and Parliament respectively.
How are LGBTI civil society involved in the process to now?
We have attempted to the greatest extent possible to involve civil society in drafting the Bill. Firstly, civil society representatives are included in the Sub-Committee tasked to draft the Bill. Secondly, as for awareness raising, we have worked in closed collaboration with civil society organizations to educate the public on the topic of gender diversity, gender equality, and the matters regarding the draft bill. In this regard, the draft bill has been presented and discussed upon in a number of events co-organized by RLPD and civil society organizations, including IDAHOT 2018-2020. Thirdly, civil society organizations also play a big role in mobilizing support for the draft bill by a submission of 60,000 names through Change.org.
How had Thai society responded to this Bill?
Since the Cabinet has approved this draft Bill, it attracts more and more public attention and there has been a lot of publication concerning the merits of this Bill and LGBTI-related issues published by media outlets as well as several discussions broadcast on television channels and online platforms. Certainly, there is a variety of views towards this bill, for example some agree, some disagree and others have no comment. However, we see this as a positive sign to push forward for a change towards LGBTI's rights.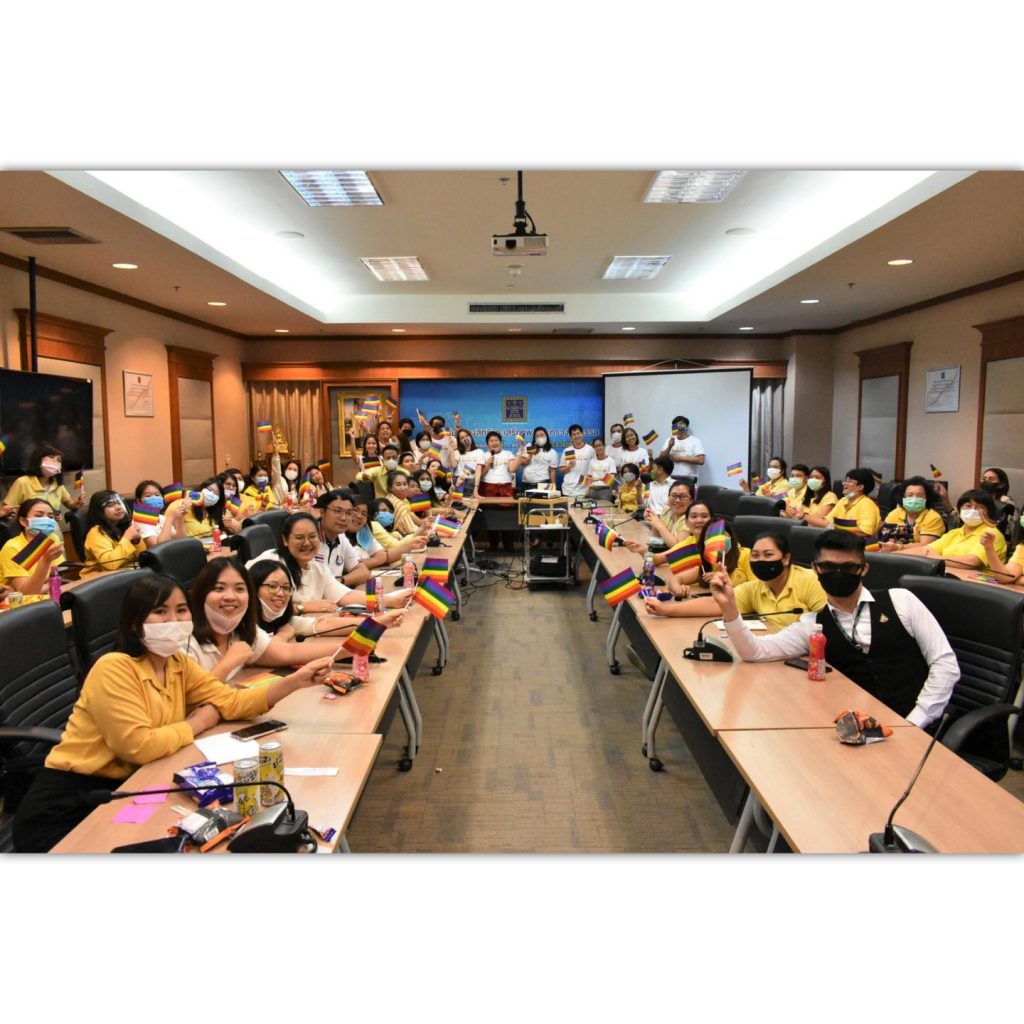 How has the Thai parliamentarians and government responded to this Bill?
At this stage, it is still difficult to foresee whether parliamentarians have common standpoints regarding this Bill given the complexity of the Thai Parliament, as everyone knows. However, from our discussions during the drafting process, concerned government agencies agree that we need this law in order to make change to the society. In addition, the fact that the Cabinet has approved this Draft Bill twice, set high expectations for us so that our effort would finally yield a desirable result.
What are the rights that will be afforded to same sex couples under this Bill?
The objective of this draft bill is to enable same-sex couples to be able to register as civil partnerships and to be entitled to the same rights and responsibilities that are given to the opposite sex spouse as noted in the Civil Code, such as rights to property, inheritance, adoption, giving consent for medical treatment, as well as certain rights in Criminal Procedure Code, such as the authority to act on behalf of the injured person and the power to proceed with the case in case the injured person dies after having instituted a prosecution.
Have there been any opposition groups (for example from faith/religious sector), and how is Thailand dealing with this?
It is undeniable that there will always be someone who opposes this idea as we have seen examples in many countries. Likewise, in Thailand, we have seen some religious groups expressing their dissenting opinions against the draft bill, due to the fact that it is in conflict with their belief. Related to this, one reason why we decided to develop a "Civil Partnership" Bill, is that we hope it will be a tool to educate the society on gender equality while we gradually move ahead towards marriage equality and minimize opposition groups' concerns. On the other hand, we have also received a positive message from leaders of certain religious groups in a public hearing that they do not object to civil partnerships. However, we realize that this is not just a change of law but a social movement for equality. Thus, in the meantime it is necessary that every sector works together as one voice to echo our demands to legislators and society aiming for a change.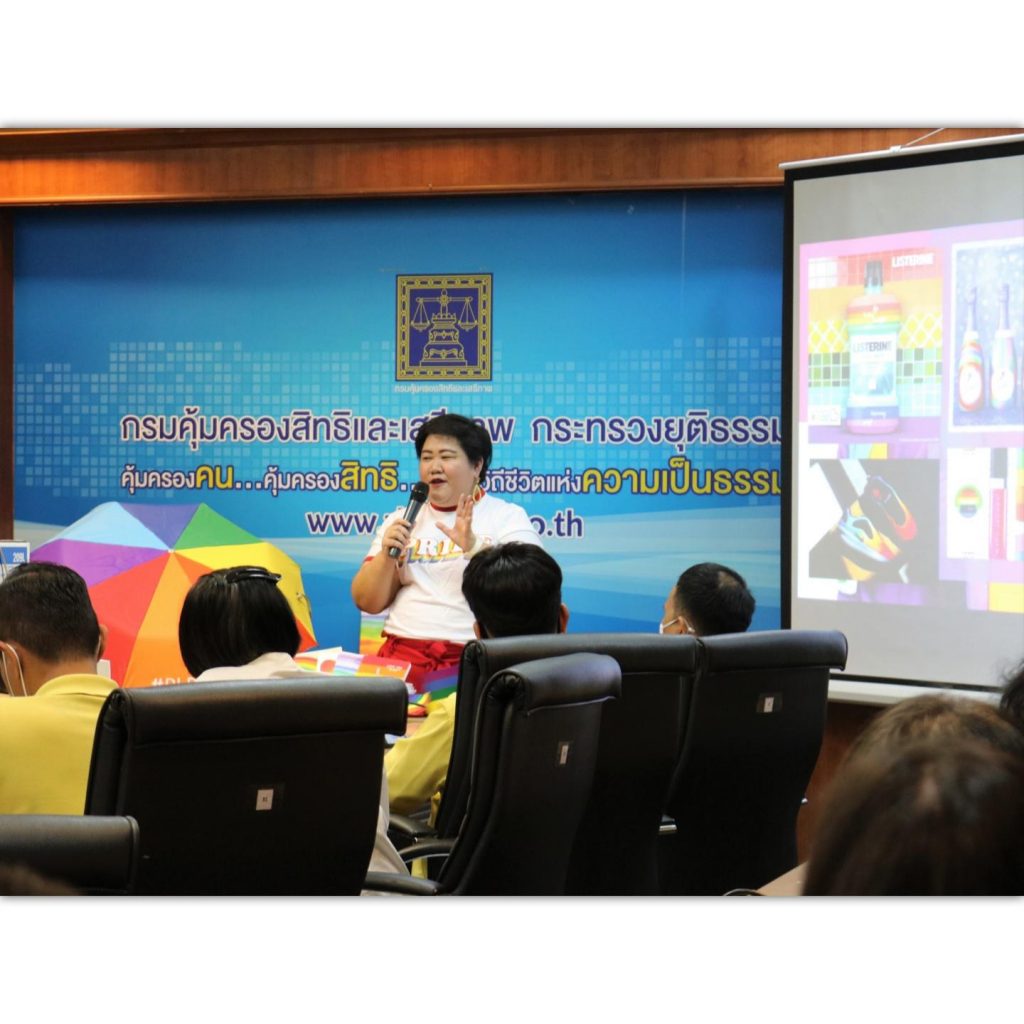 Thailand's Tourism Authority has advertised LGBT travellers to come to Thailand – how has the tourism industry and other private sectors been involved with the Bill?
As the law-making process requires the involvement of various sectors at a varying degree and in a different stage, the tourism industry and other private sectors, thus have not been involved much in the drafting process yet. However, later, when the law is enacted, they could contribute to awareness-raising and promote understanding of LGBT's rights through the use of the law as a tool to prove that Thailand has good intentions to push the rights of LGBT forward, as well as using the law to attract more people to come to Thailand.
You were on a panel hosted by the Australian Embassy in Partnership with APCOM last year, on economic inclusion of LGBTI and the private sector. What do you see as the role of community networks like APCOM to bridge the gaps between the private sector and NGOs?
Each sector holds different levels of interest regarding to the support of economic inclusion of LGBTI. Private sectors have shown their interests to include promotion of the rights of LGBTI in their business administrations and a number of businesses also have resources to do so. However, many of them express that they do not have sufficient technical knowledge to deal with this matter efficiently. NGOs, on the other hand, tend to have various skills and knowledge depending on their field of expertise and they are able to reach more affected people yet they may have less resources and weak connection with concerned private sectors. Regarding this, community networks could assist in connecting both entities so that they could exchange knowledge and complement each other to advance their performances for economic inclusion of LGBTI.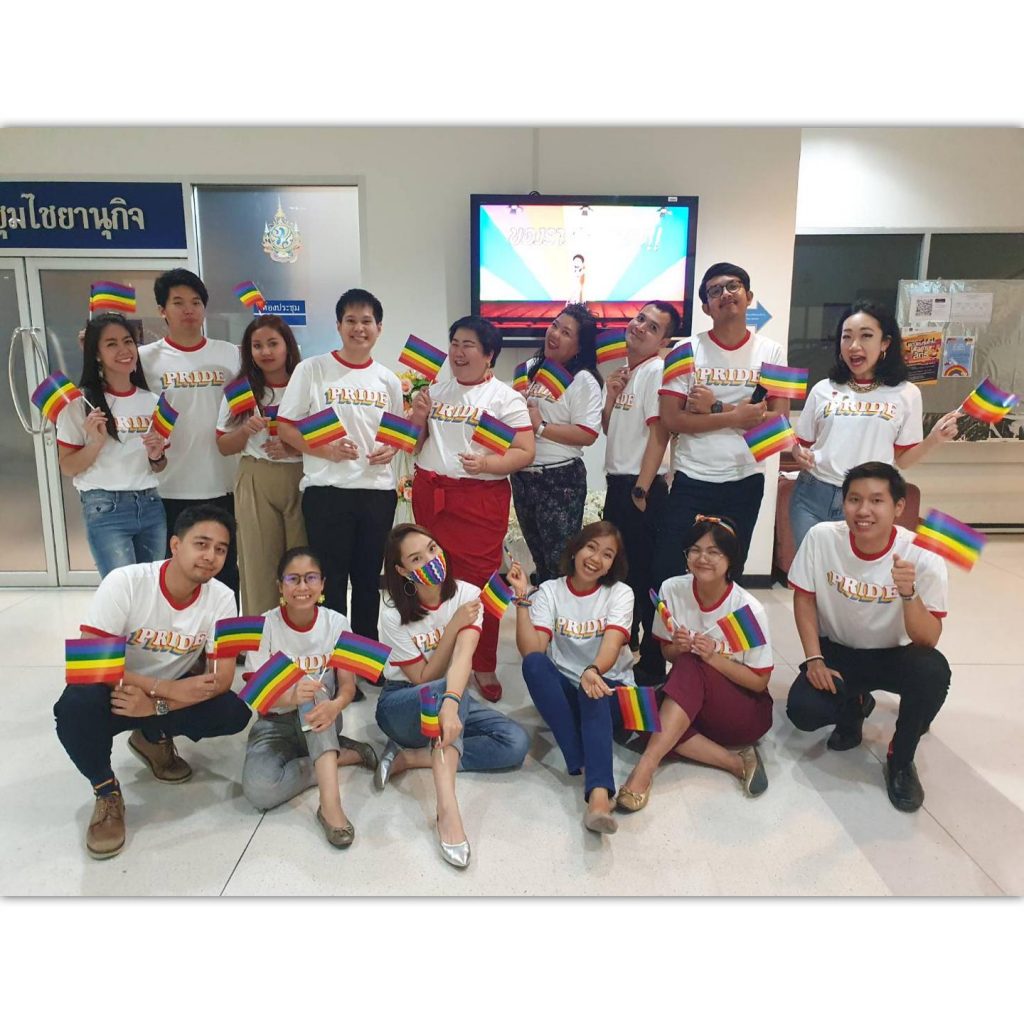 There's also a movement to push for the amendment of the Civil Code which would mean marriage equality, rather than civil partnership. Are they going to contradict each other?
I believe that both legislations share the same goals which is the right to marry for everyone. Only the road that leads there is different. There are a couple of reasons why we decided to develop the Civil Partnership Law. Firstly, to create a pathway for marriage equality while representing a compromise solution for all. Secondly, to make the law available as soon as possible in order to tackle pressing problems faced by LGBTI couples given that amending the Civil Code may take a long time. Thirdly, to gradually gain public acceptance of new forms of social change. Lastly, concerned agencies also require some time to prepare resources and amend relevant laws. Based on these reasons, the government, in consultation with legal and human rights experts as well as relevant sectors, decided to move step by step with the intention to achieve marriage equality at the end. In this regard, I would like to emphasize here that we appreciate any attempt which could lead to marriage equality as long as it made out of goodwill.
Anything else you would like to add?
I would like to thank everyone who has taken part in developing the Civil Partnership Bill. Your input and engagement are indeed useful for the development of this law as well as for Thai society. At present, the draft Bill is not finalized yet, so I would like to encourage everyone to read through the draft Bill and provide further suggestions so that your voices could contribute to improve the Bill which will benefit all.
---
Share this