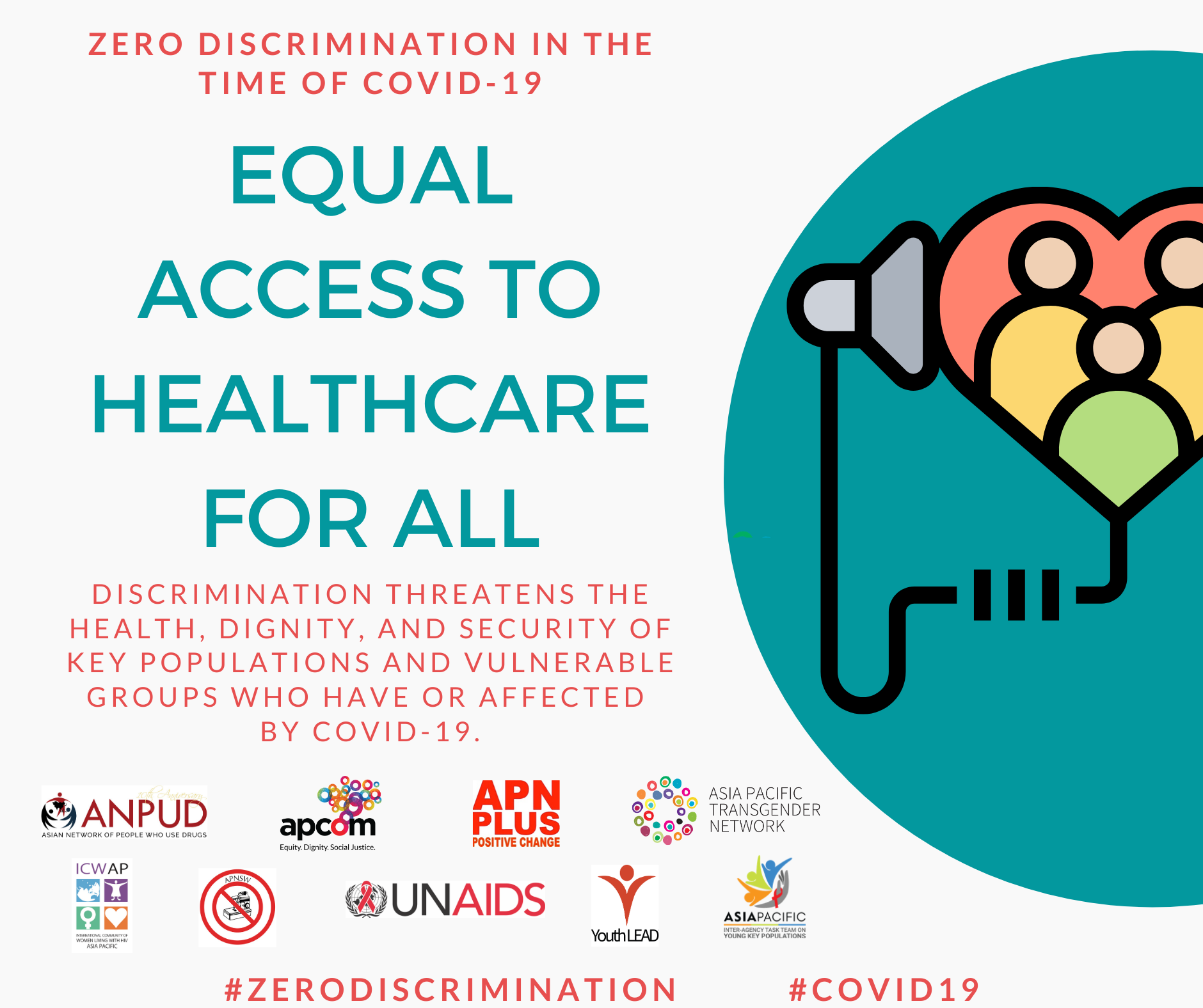 The COVID-19 outbreak creates specific challenges for people living with HIV and key populations raising concerns about access to quality ARV treatment, HIV prevention tools, health care, appropriate and timely information, mental health and socio-economic support.
Regional Key Population Networks in Asia Pacific; APCOM, APN+, APNSW, ANPUD, APTN, ICW-AP and Youth-LEAD have been working with UNAIDS Asia-Pacific to gather, produce, share and amplify relevant and timely information in the context of COVID-19 pandemic. In this regard we have jointly developed key messages tailored to key populations, sex workers, transgender people, men who have sex with men, women living with HIV, people who use drugs, young key populations, and people living with HIV. 
Please help to distribute and share to your networks and social media.
---
Share this