Contributor:
Selvan Antony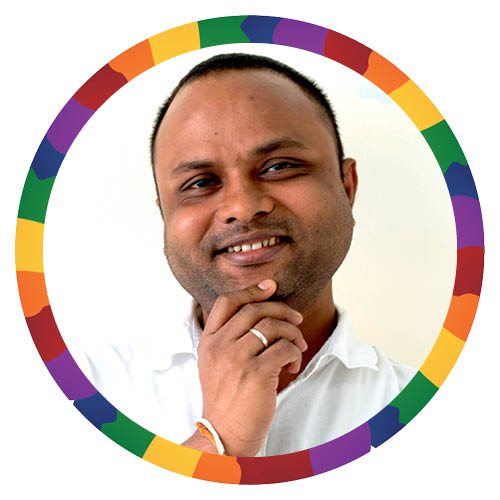 ---
I last visited my family in Mumbai, India, on 20th December 2019 for a Christmas celebration. When I left for Bangkok from India, I planned to revisit them for Christmas in 2020. However, COVID-19 ruined my plan and kept me away from my family for almost 2 years, which affected my Christmas celebration with my family in Mumbai in 2020, 2021, and 2022.  Since I was in Bangkok amid COVID-19 pandemic, my mom and sisters back in Mumbai were worried about me and made daily phone calls to check on my health and well-being status.
After the opening of regular international flights, I planned to visit my Mom and sisters in Mumbai and booked an air ticket for 31 Jan 2022. Before my travel journey, I purchased some gifts and souvenirs for my family members. Unfortunately, the flight I booked for 31 Jan was canceled by the airlines (reason unknown), which made me rebook my air ticket for 1st February 2022. I was excited to visit my family, but at the same time, I was worried about possible COVID-19 travel restrictions. Nevertheless, my travel journey and immigration checks at airports in Bangkok and India were smooth. 
Finally, when I saw my mom and sisters in person from a distance after almost 2.3 years it was a very emotional and heart-thumping moment. Since I was an international traveler, I practiced physical distancing and self-quarantine (staying in a separate room) for 7 days back in my home in Mumbai. During the self-quarantine days, my daily schedule involved waking up early morning, doing some meditations, playing with my mobile phone, eating, and sleeping. At the same time, I was also monitoring my symptoms of COVID-19 – doing self-testing for COVID-19 on alternate days and found it negative every time I tested for COVID-19.
My mom and my sisters had arranged for a small family gathering with some food and drinks to celebrate my visit back home and for completing the quarantine days. It was a fun and happy gathering with loved ones together after disruptions caused by the COVID-19 pandemic. My mom cooked for me every day mouthwatering meals, South Indian cuisines – Rice and Dal, Chicken Briyani, Payasam (sweet porridge), etc. Also, I met with my other friends to party together, attended some family functions and completed some personal errands back in India. To thank my mom and sister for their moral support, I took them to a lavish restaurant in Mumbai to dine together, followed by a church visit and they immensely enjoyed this trip. I spent as much time as possible with my family and friends and also had a fun and relaxing time.
Finally, when the day came to go back to Bangkok for work it was not easy for me to say "Bye" to my family members. Staying away and not being able to meet friends and family is not easy – I think most expats have the same opinion. Based on my experience, I think having a 'self-care plan' may help expats' emotional success while they are abroad, especially during the pandemic time. Close communication with family members and loved ones is good, particularly in tough times, as it will boost your energy. So, stay connected with family members and loved ones, Stay strong and happy. Thank you.
---
---
APCOM staff share their activities for maintaining good mental health
Click on the photo to read their articles.
---
Share this