Contributor:
Shan (Tanet Vongvisitsin)
---
At the onset of the pandemic in Thailand in 2020, people were scared of infection and stigmatization. People suppressed the symptoms in order to avoid being discriminated. Until now in 2022 after so many people were infected, it seems to be more common for people to get infected by COVID-19 as they are more familiar with it and have more understanding about it too. Today, I also would like to tell a story about my time when I first got infected by COVID-19 in March 2022.
I was so surprised to get infected by COVID-19 because I believed that two doses of COVID-19 vaccines would help me prevent from infection already. It was the day when I went to a restaurant for Takumi's farewell (one of my ex-colleagues at APCOM). Things seemed to be normal but soon after I drank one shot which contained milk and alcohol, I felt itchy on my body and my throat was dry. I felt unwell all night. Morning after, I did an ATK test and found that I got COVID-19. I assumed it was because of that glass shot. Maybe the bartender didn't wash it properly?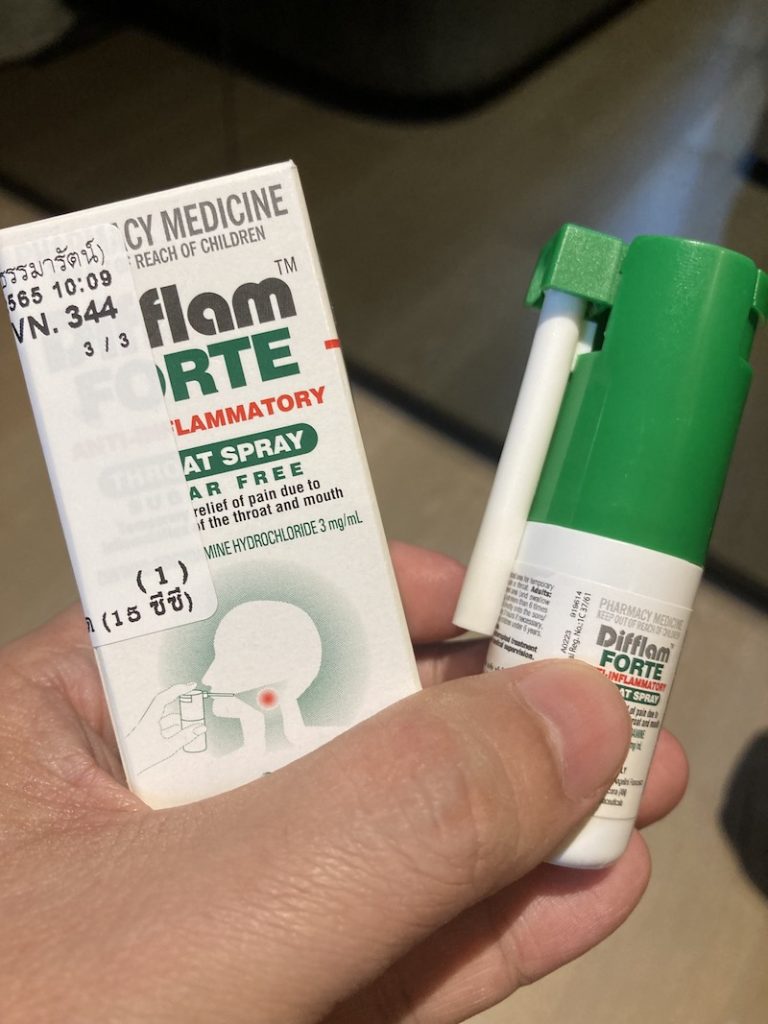 I decided to use the medical service from the government and do the home isolation treatment process for 10 days. I strictly followed the doctor's instructions, also drank a lot of water and got enough sleep. During the first five days, I got the flu and a severe sore throat. I also lost all sense of taste when having food. After that, from day 6-10, I felt better and my throat did not hurt any longer but I still couldn't taste any food. By the way, one of the good things during my hard time was receiving a care package from APCOM. I really appreciated it.
Finally, on day 10 I did another ATK test and it was negative. Although I thought I recovered, some symptoms remained. I felt like I had less energy. When doing things, I felt tired easily. One important concern was my taste. I was afraid that I would not to eat happily ever like before, and that I would never fully recover because of the side-effect from COVID-19. This kind of thinking effected both my mental health and physical health a lot. I didn't know what would happen in the future actually. In the end, I got better day by day and I felt more relieved until I got infected again in September 2022. But this time I felt less worried and the symptom were also less severe. This could be because my body got used to it. This story will confirm that when we experience something new or we don't know, we usually have more concerns and panic. Like COVID-19, it is not that scary like we thought in the beginning phase. If we have consciousness and knowledge about any issues or problems, we will be able to get through them.
---
---
APCOM staff share their activities for maintaining good mental health
Click on the photo to read their articles.
---
Share this